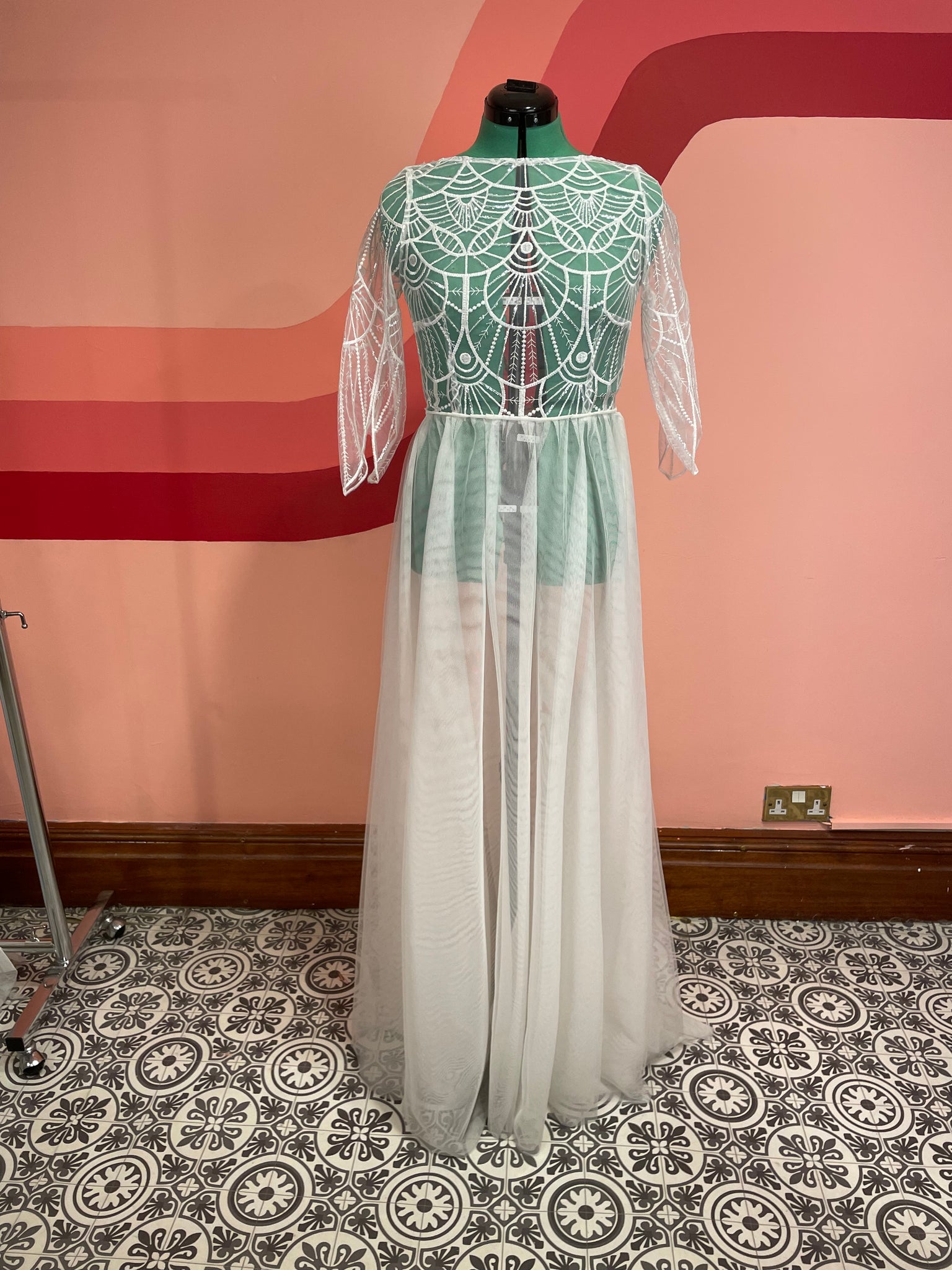 Galactic Blue mash up size 14
Galactic Blue is made of the most amazing lace!. We love the unique sequin lace which gives off a futuristic Great Gatsby style. Galactic Blue has 3/4 length sleeves and lovely button details. the back v neck goes straight to the waist line. 
THIS IS JUST THE OVERLAY DRESS!!! UNDER SLIPS SOLD SEPARATELY! 
We have a huge choice of under slips which can be purchased with this overlay. Please choose from the options provided. 
Standard slips are our jersey full block colours. These come in a hugeeee range of colours! 
Our dip dye slips are made of 100% silk which can be dip dyed in any colour you desire! 
Just pick which you would prefer and we will contact you to discuss which colour you would like the most. 
RRP £1400
Sale price £500
Measurements size 14
            Waist 83cm
            Bust 96cm
            Hip 106cm
            Waist To Floor 115cm
Condition brand new 
This dress is non-refundable so please check the sizing before you buy including your bust, waist and hip measurement. We have diligently sized each individual dress and cannot be held liable for inaccurate measurements taken on your part. We can offer alterations for a fee, excluding. Alternatively you can source a local seamstress.