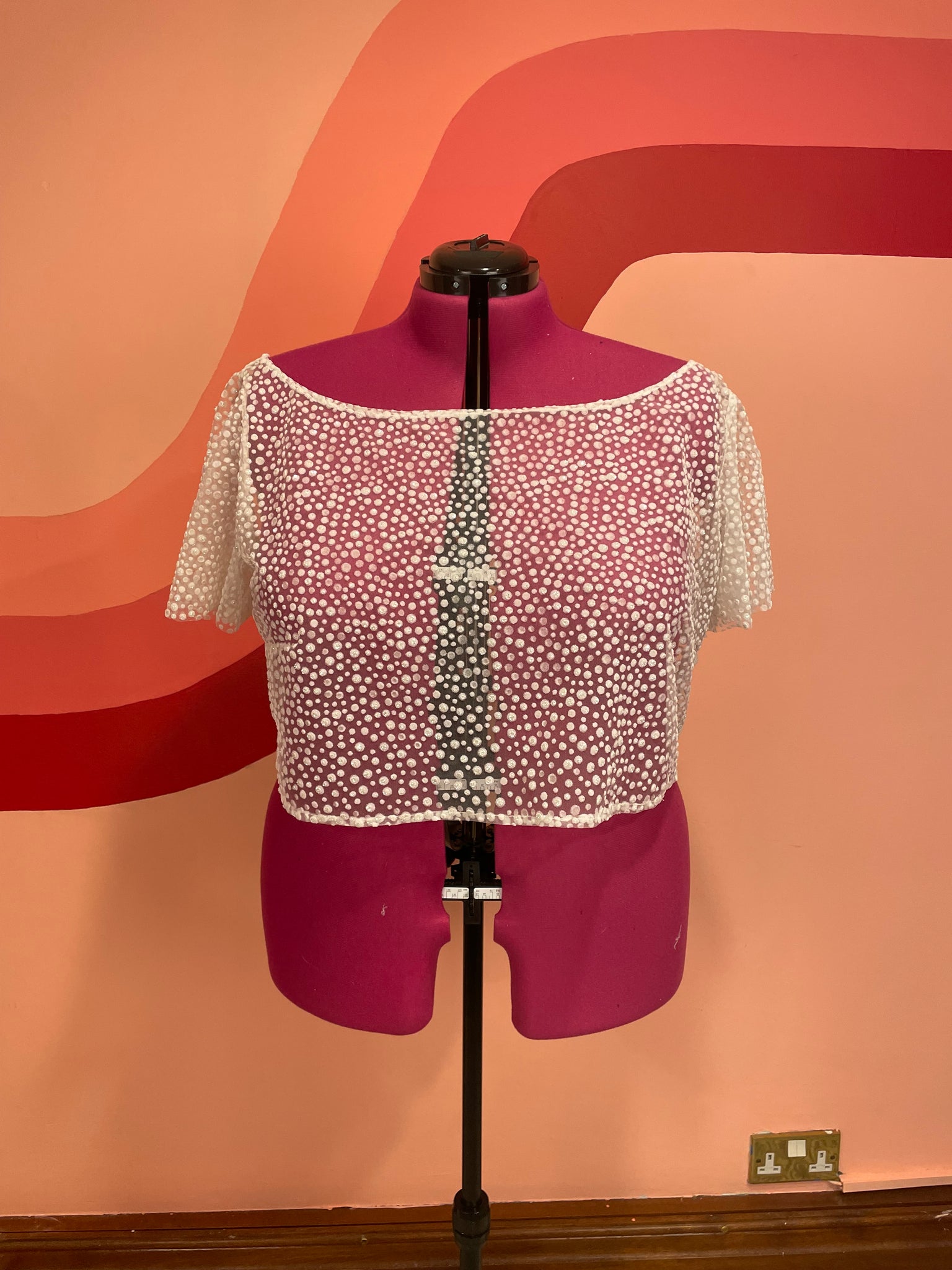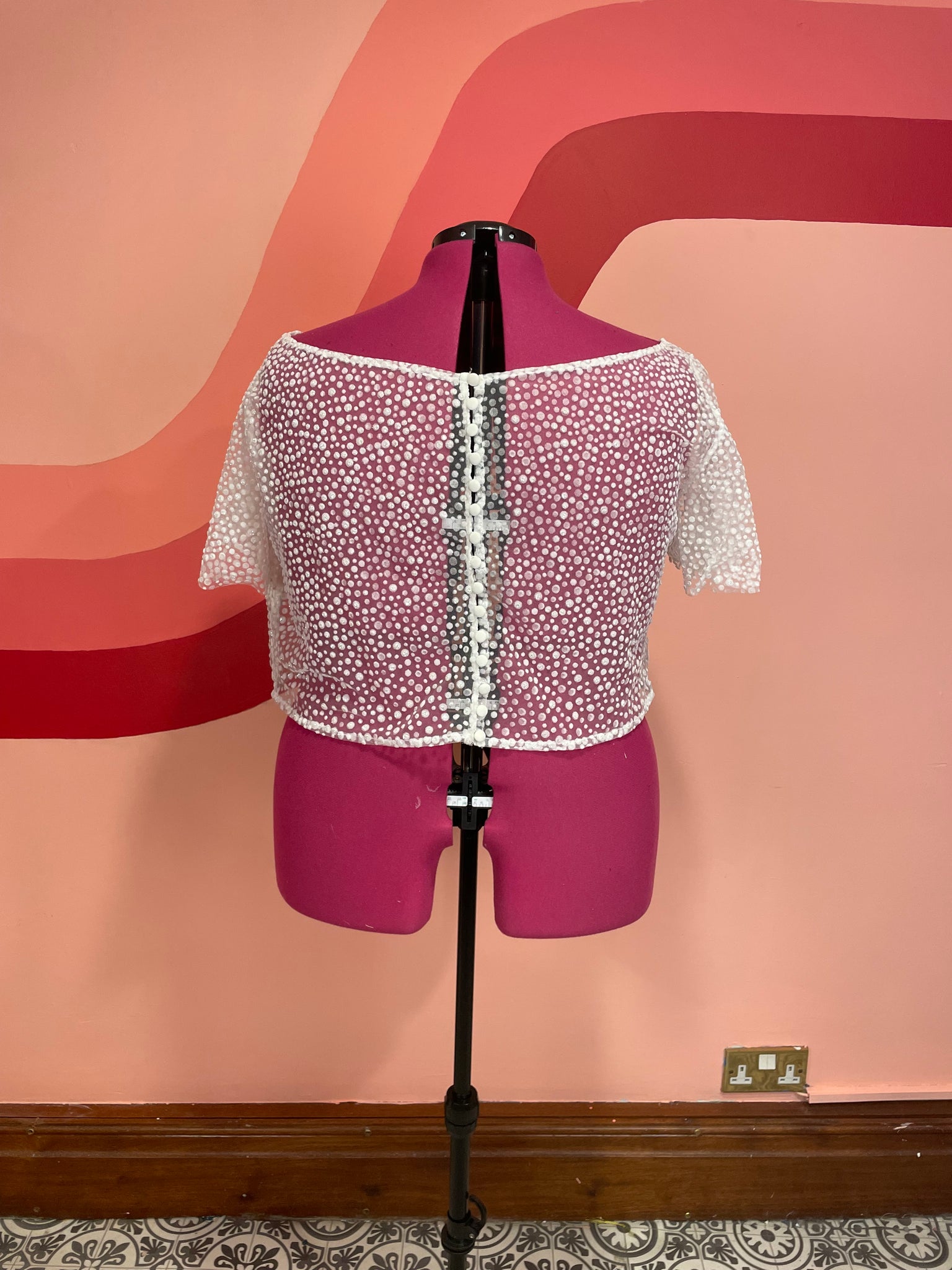 Spider flutter sleeve top size 24
This top is made from stunning sparkly polka dot tulle fabric. The top dramatic flutter sleeves and a high button back. 

RRP £450
Sale price £100 
Measurements  24
            Waist 115
            Bust 132
Condition Used but good quality. 

This dress is non-refundable so please check the sizing before you buy including your bust, waist and hip measurement. We have diligently sized each individual dress and cannot be held liable for inaccurate measurements taken on your part. We can offer alterations for a fee, excluding. Alternatively you can source a local seamstress.