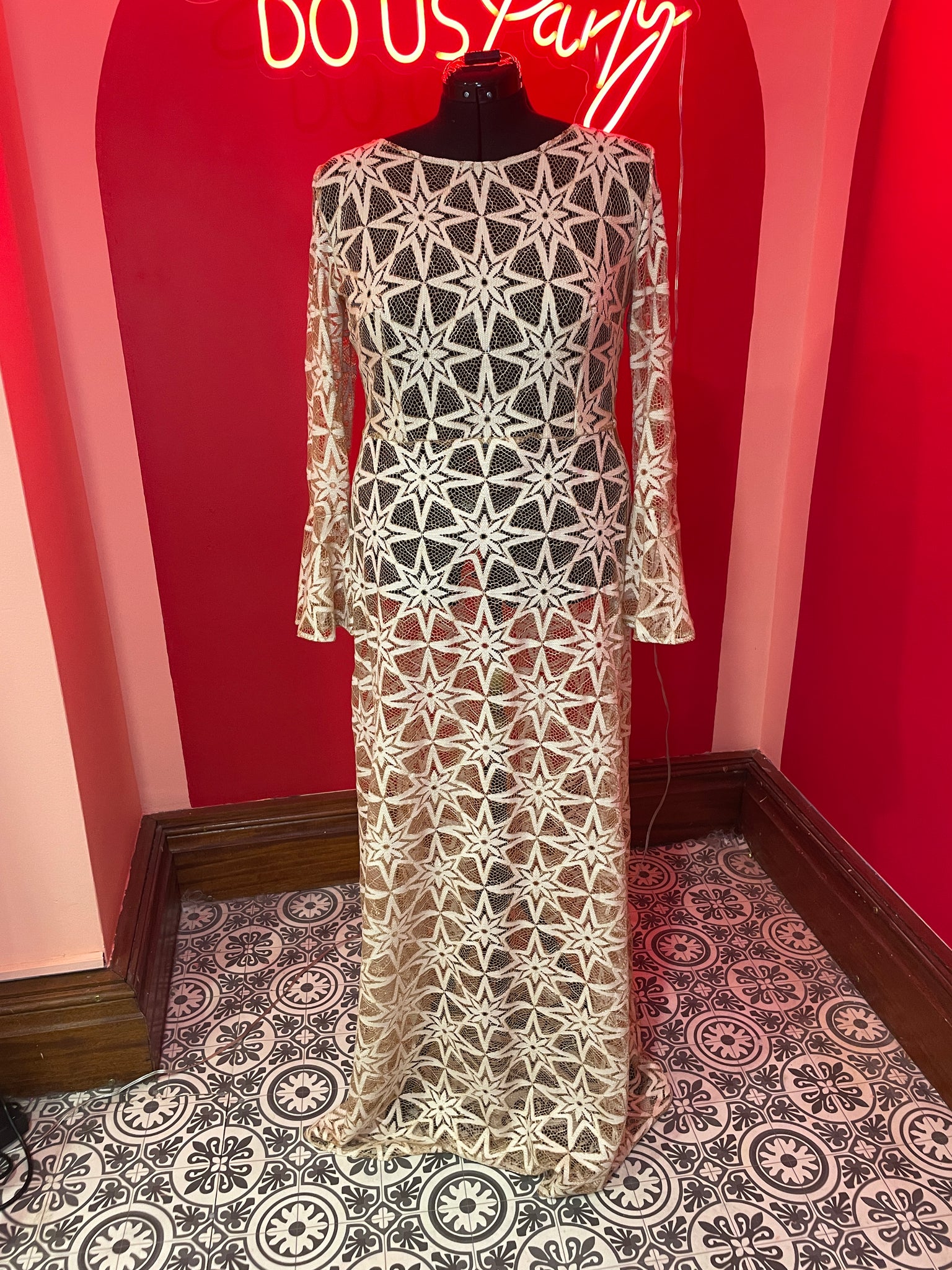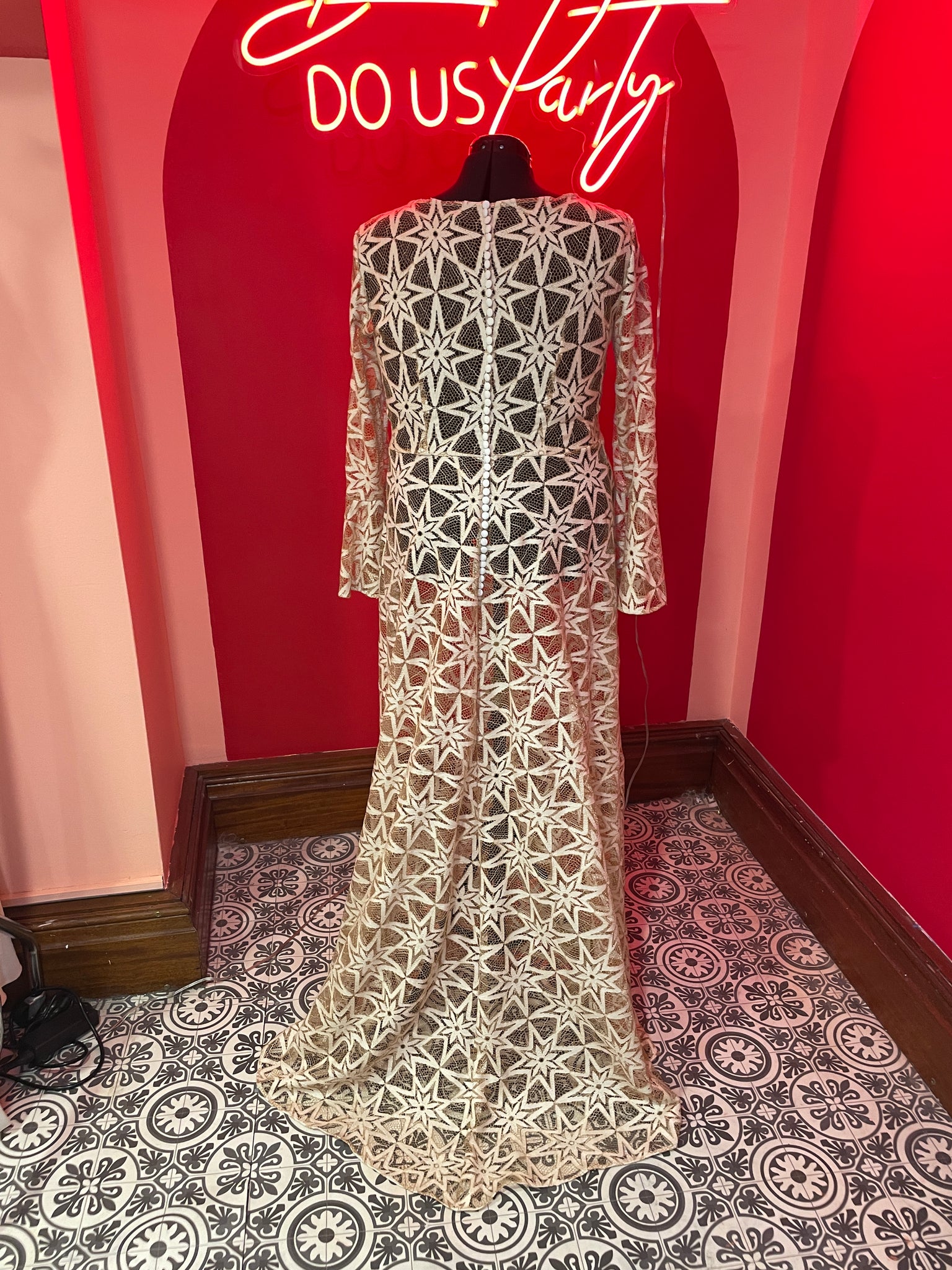 Celestial bell sleeve ECO dress size 18
Part of our Eco dress range. We have used off cuts and end of roll fabrics to create discounted one of a kind dresses!
There is a real problem with fabric wastage in the clothing manufacturing industry. Did you know 92 million tonnes of fabric is wasted every single year! We want to do our best and help reduce the wastage and help our planet. 
We are in LOVE with this gold and champagne star lace. This dress has bell sleeves and a stunning boat neck and high button detail. This is one of our lace overlay dresses. It comes with a huge range of under slip choices. You can pick from one of our standard full coloured slips or pick a custom dip dyed silk slip in any colour you desire. 
BRAND NEW 
Just the lace overlay RRP: £700
To purchase an under slip please click here 
Measurements  Size 18
            Waist 97cm
            Bust 114cm
            Hip 117cm
            Waist To Floor 118cm 
This dress is non-refundable so please check the sizing before you buy including your bust, waist and hip measurement. We have diligently sized each individual dress and cannot be held liable for inaccurate measurements taken on your part. We can offer alterations for a fee, excluding. Alternatively you can source a local seamstress.