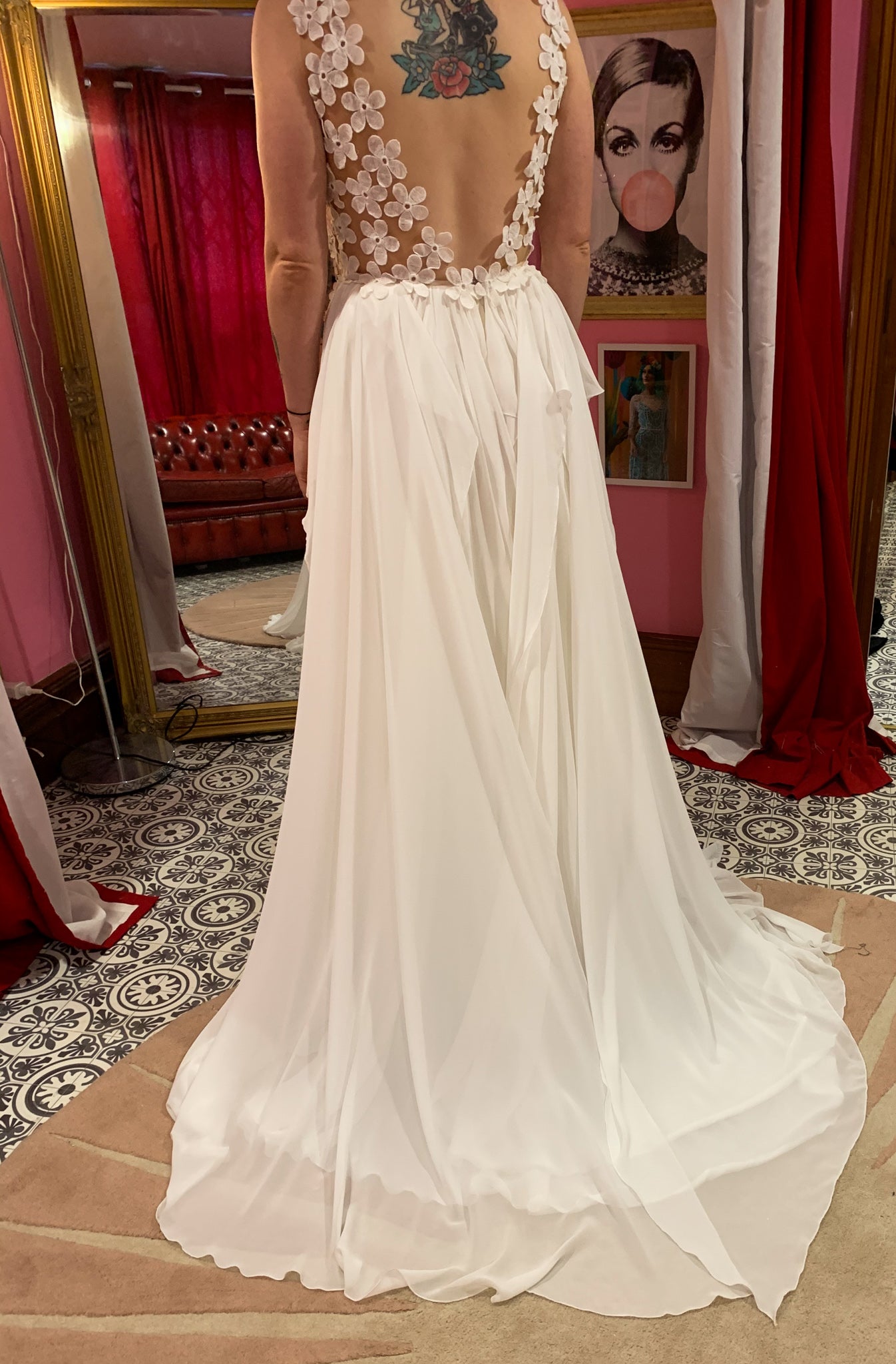 Dazed & Confused Size 10
Dazed + Confused
Dazed & Confused is from our 2018 collection. This dress is a lot of fun to wear - especially if it's windy outside! The skirt has lots and lots of floaty chiffon layers- you can have fun swishing around with these. The mesh bodice is covered with lots of flower appliqués, giving a very romantic feel. We are in love with this V-neck back! 
Rrp £2600
Sale price £400
Measurements Size 10
            Waist 72cm
            Bust 90cm
            Hip 102cm
            Waist To Floor 115cm
Condition Good used condition. Washed.
This dress is non-refundable so please check the sizing before you buy including your bust, waist and hip measurement. We have diligently sized each individual dress and cannot be held liable for inaccurate measurements taken on your part. We can offer alterations for a fee, excluding February - October 2021 (as we will be too busy with 2021 brides plus 2020 postponements). Alternatively you can source a local seamstress.