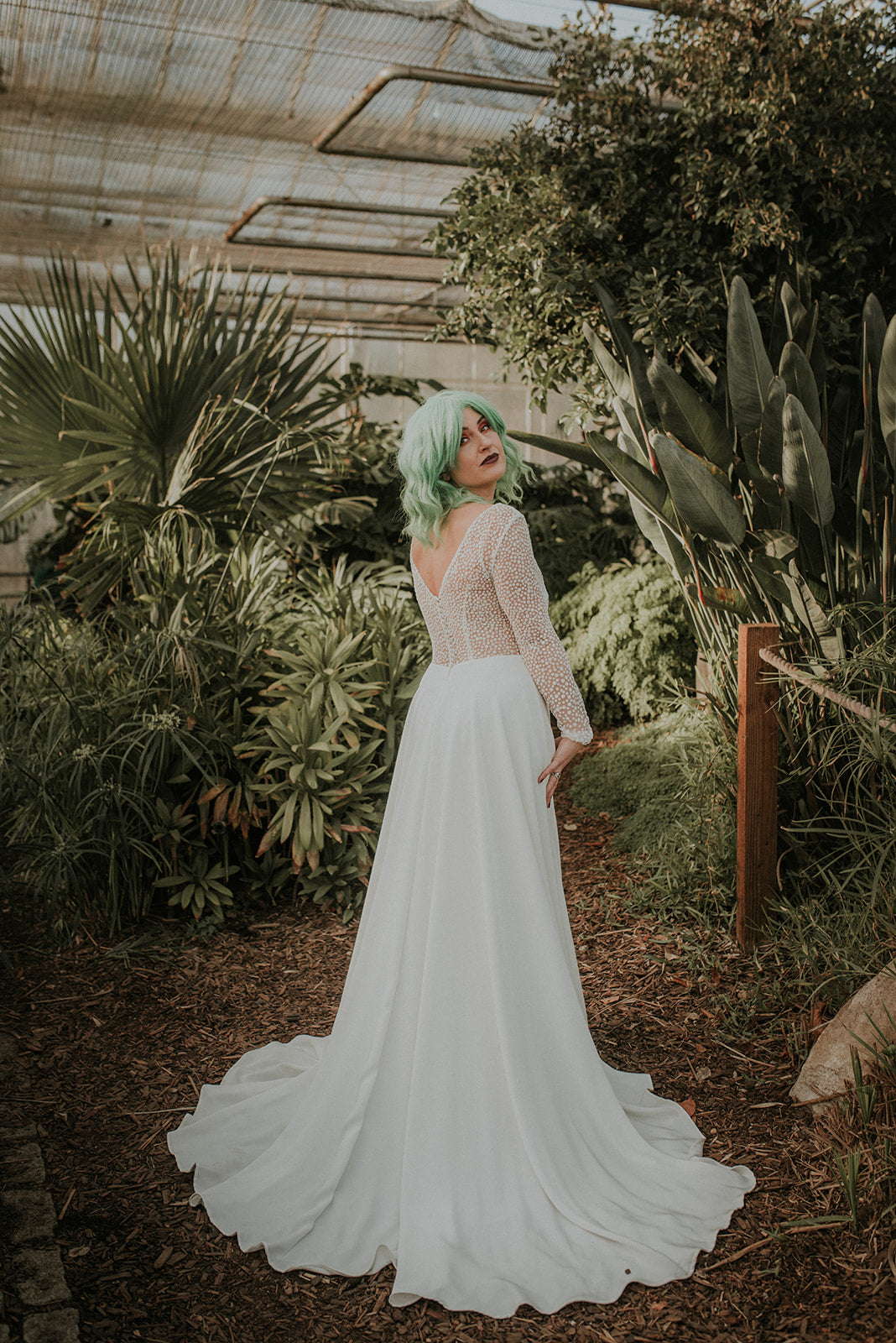 monster size 16
The tulle lace fabric is covered in polka dots that create a dramatic ombre effect. The polka dots have a hint of glitter that glistens in the sun. The dress has a low plunge in the front and stunning buttons up the back. The full - length sleeves show off the stunning ombre polka dot effect. The skirt is made from lots of luxurious silk fabric.
IT HAS POCKETS!!! Yes that always gets everyone excited! Somewhere to keep your snacks if you get peckish waking down the aisle.
This dress is in all ivory BUT it can be dip dyed in any colour! 
RRP £2650
Sale price £900
Measurements  size 16
            Waist 90
            Bust 100
            Hip 115
            Waist To Floor 120
Condition Used but good quality. 

This dress is non-refundable so please check the sizing before you buy including your bust, waist and hip measurement. We have diligently sized each individual dress and cannot be held liable for inaccurate measurements taken on your part. We can offer alterations for a fee, excluding. Alternatively you can source a local seamstress.