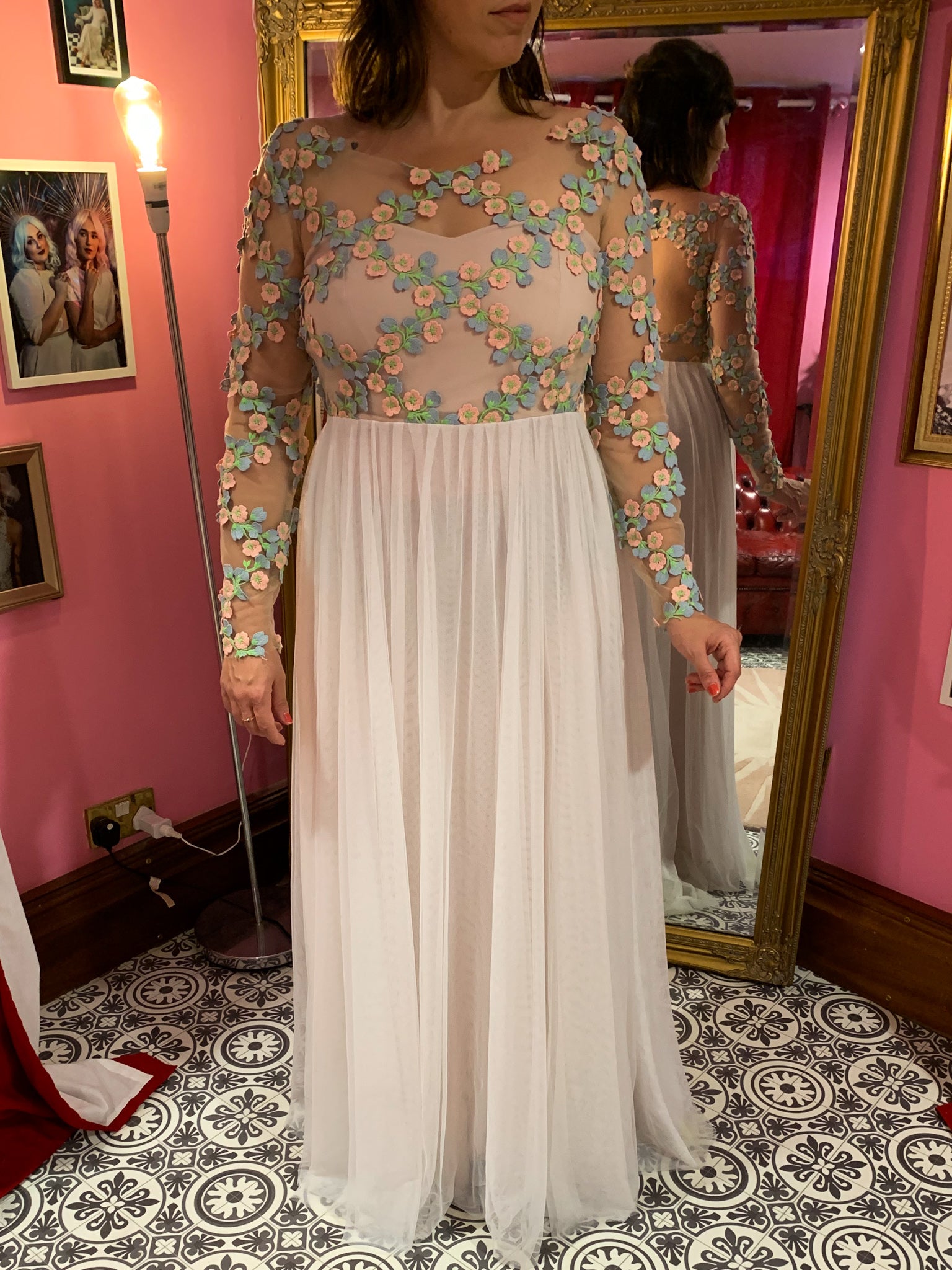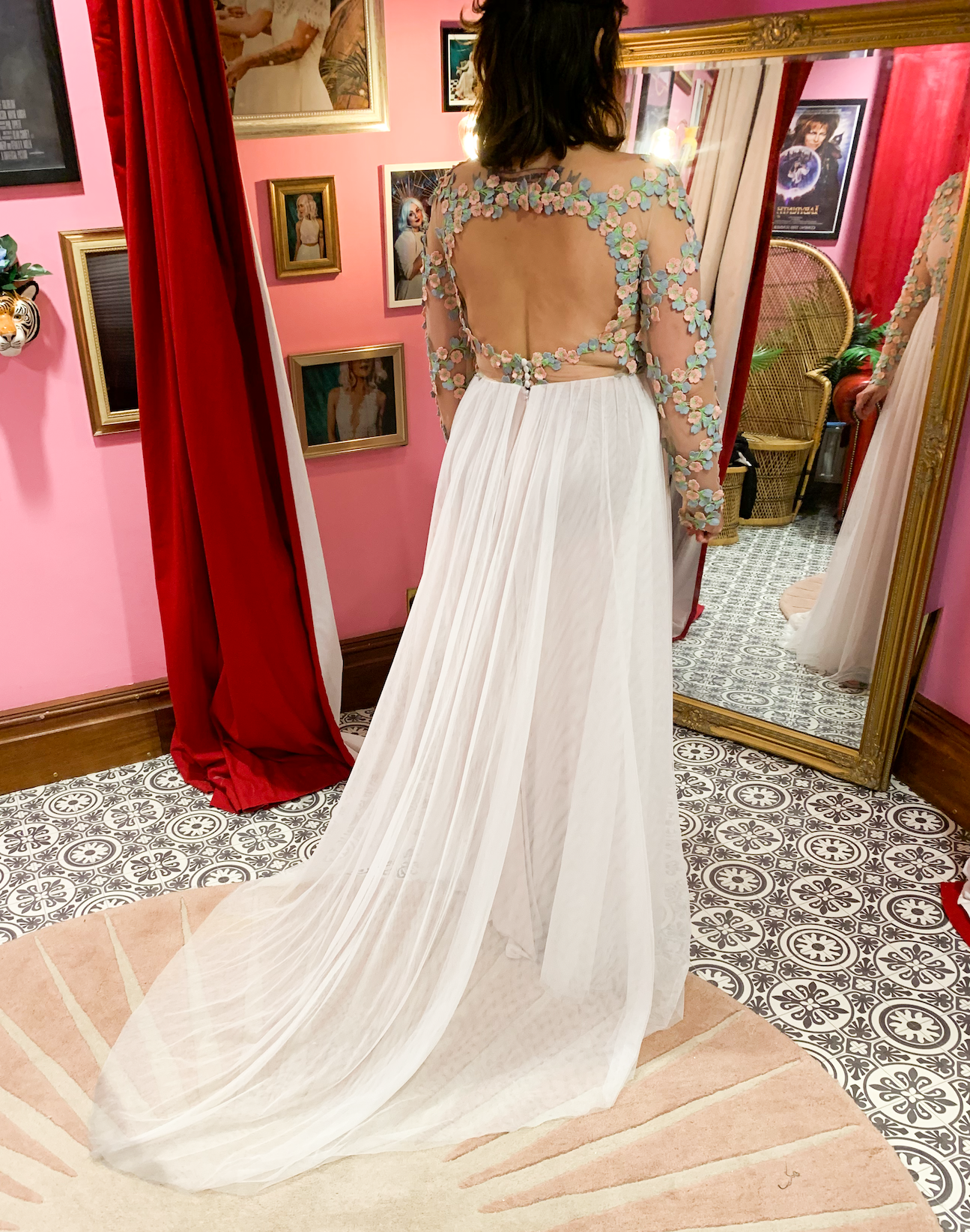 Rocky Horror size 12
 Rocky Horror
The top is made from a nude mesh covered with blue and pink flower appliques. This dress is in a subtle blush colour with an ivory tulle skirt. The back of this dress is sure to make your guests' jaws hit the floor when you walk down the aisle. The floral keyhole back is unique to this design. From our 2018 collection. 
Rrp £1900
Sale price £200
Measurements Size 12
            Waist 77cm
            Bust 95cm
            Hip 106cm
            Waist To Floor 114cm
Condition Good used condition. Washed.
This dress is non-refundable so please check the sizing before you buy including your bust, waist and hip measurement. We have diligently sized each individual dress and cannot be held liable for inaccurate measurements taken on your part. We can offer alterations for a fee, excluding February - October 2021 (as we will be too busy with 2021 brides plus 2020 postponements). Alternatively you can source a local seamstress.