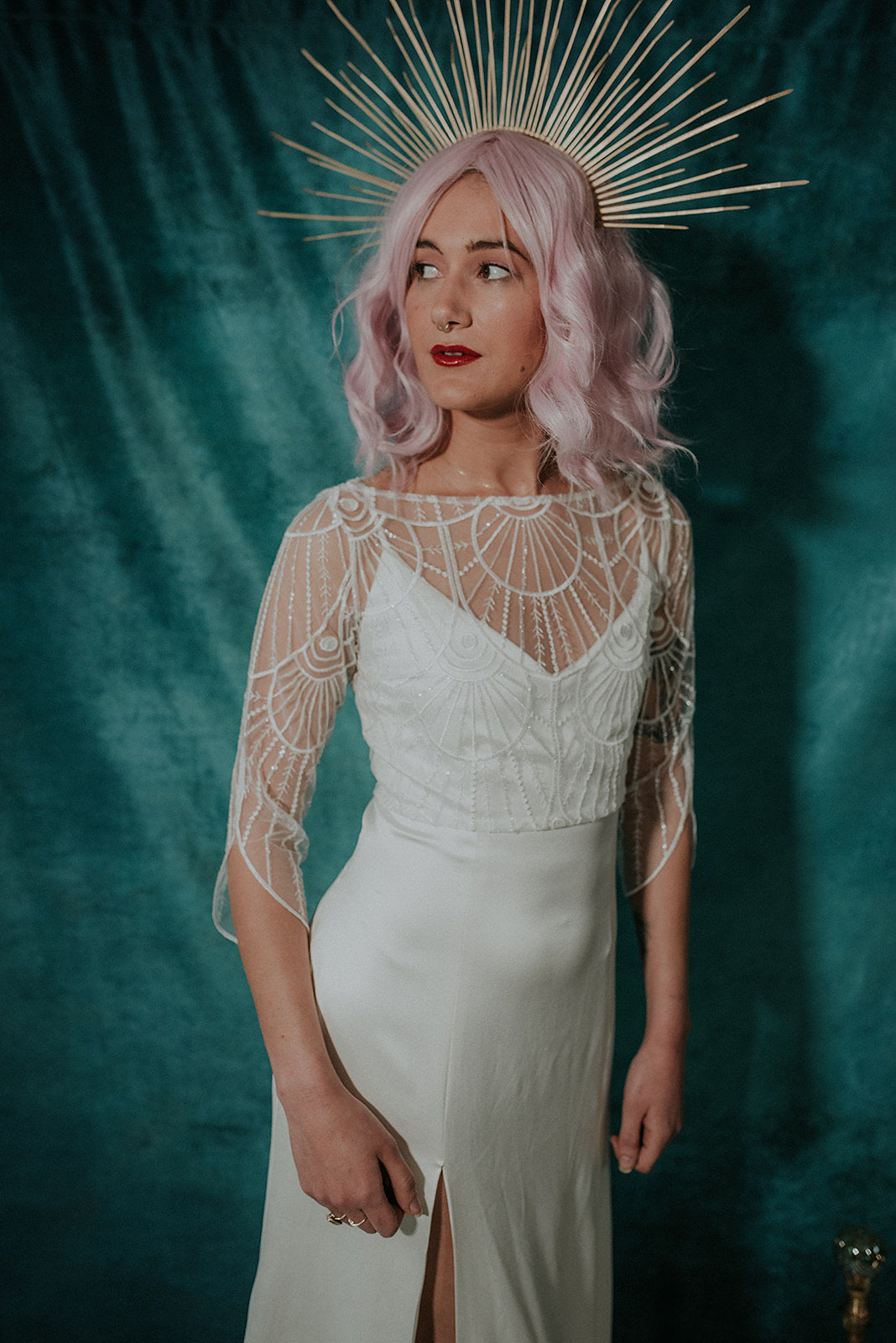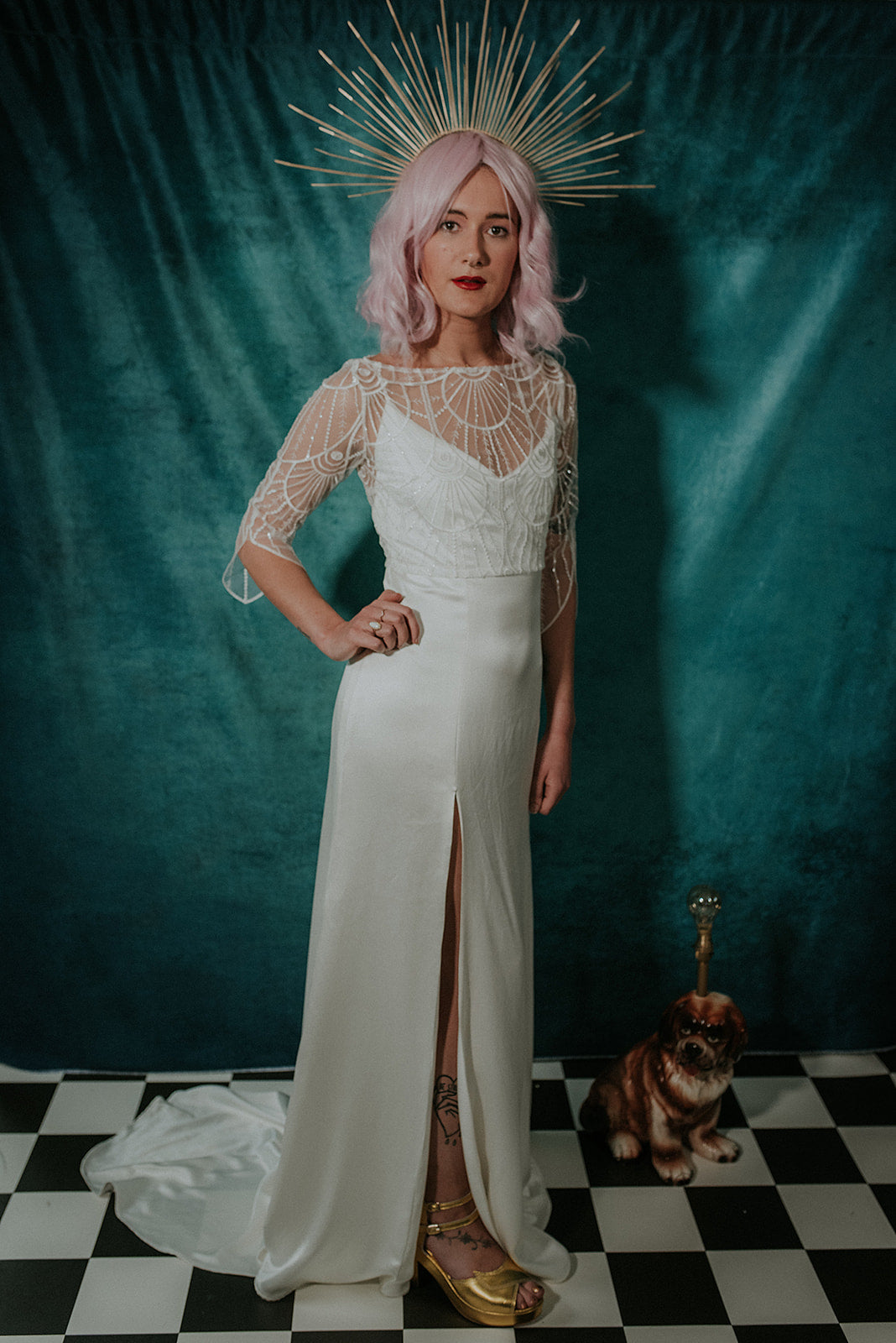 Galactic Blue top
This is the top version of our Galactic Blue dress. We love the unique sequin lace which gives off a futuristic Great Gatsby style. Galactic Blue has 3/4 length sleeves and lovely button details. 
We have lots and lots of dresses, skirts and also a jumpsuit which will match perfectly with this top. Take a look at our options or book an appointment to try on lots of combinations. 
Remember we can alter our designs to suit you! We can change sleeve length, necklines, colours, shapes and much much more. Just give us an email or book an appointment to discuss your design. 
Price & Information 
All of our dresses are handmade from scratch in our tropical studio. You can now choose how your dress will be made.

Our 'Made to order' service is where your dress will be made in a standard size e.g 10, 12, 14. This service will not include alterations.

Our 'Made to measure' service is where we measure your whole body and make a dress that will fit you perfectly. Alterations are also included in this service

Made to order price: £450 (including VAT) 
Made to Measure price: £550 (including VAT) 
Try on our sample

Book an appointment at our tropical studio to try on our dresses.

Some of our sample dresses are also stocked at Rock the Frock Bridal Boutique

If you live too far away for measuring and fittings you can still get your dream dress made!
We only require some of your body measurements to start creating. Once ordered you will receive a detailed guide on how to measure yourself.

We understand how important and personal finding your wedding dress is. We promise to assist you in anyway that we can. We are here to make the perfect dress to suit you and your wedding.

All our dresses are lovingly designed and handmade by Lucy which guarantees a personal dress with a professional quality.