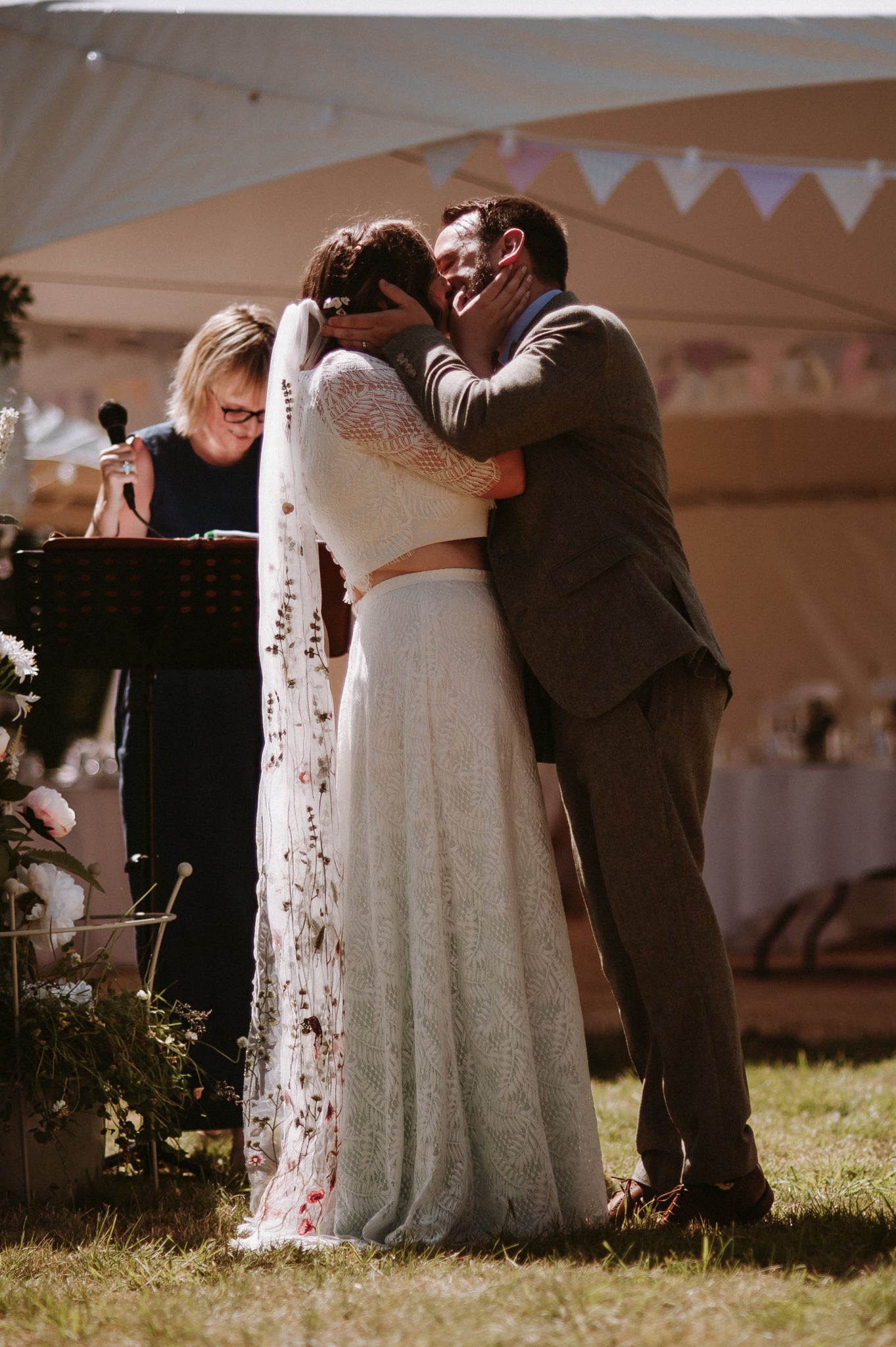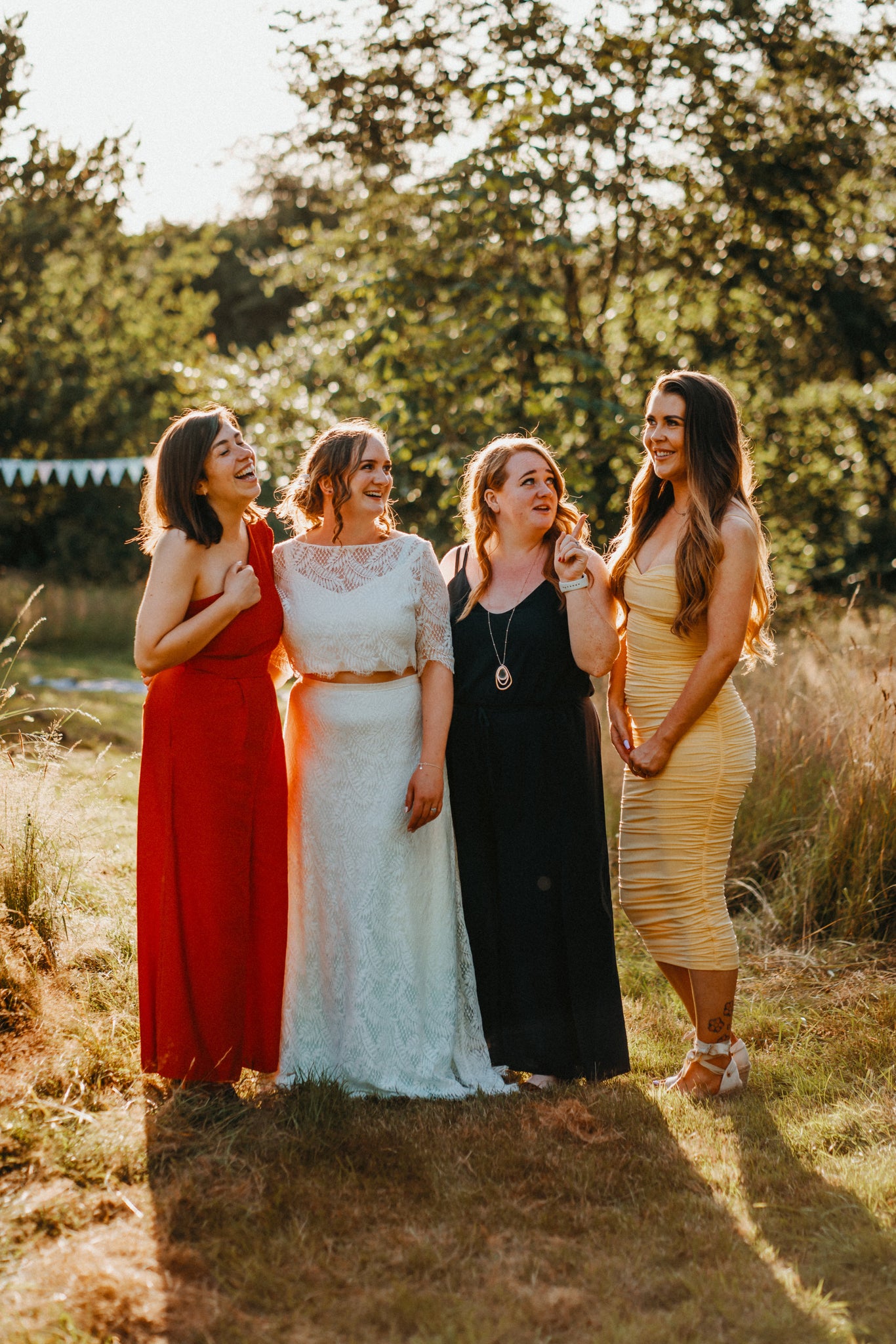 Emma
Beautiful Emma picked our Tropicana two piece for her stunning wedding with a minty green dip dye. 
Review
Just wanted to send a proper thank you for my dress (sorry I'm so slow at getting round to it!). 
My dress did exactly what I had hoped for, made me feel like me but on my best day. I loved that it was unique, and so many people complimented it on being different and suited to me - which was so special because in any other dress I tried on I felt like me dressing up as someone getting married rather than feeling like myself! 
As someone who struggles with body confidence it was so great to go somewhere inclusive, try on things and find the perfect dress for me without stressing about finding something that would fit. 
We had the most wonderful day, and I felt fantastic in my dress so thank you so much! 
Photography by Owen Thomas & Tara Gillen
Veil by Crown & Glory