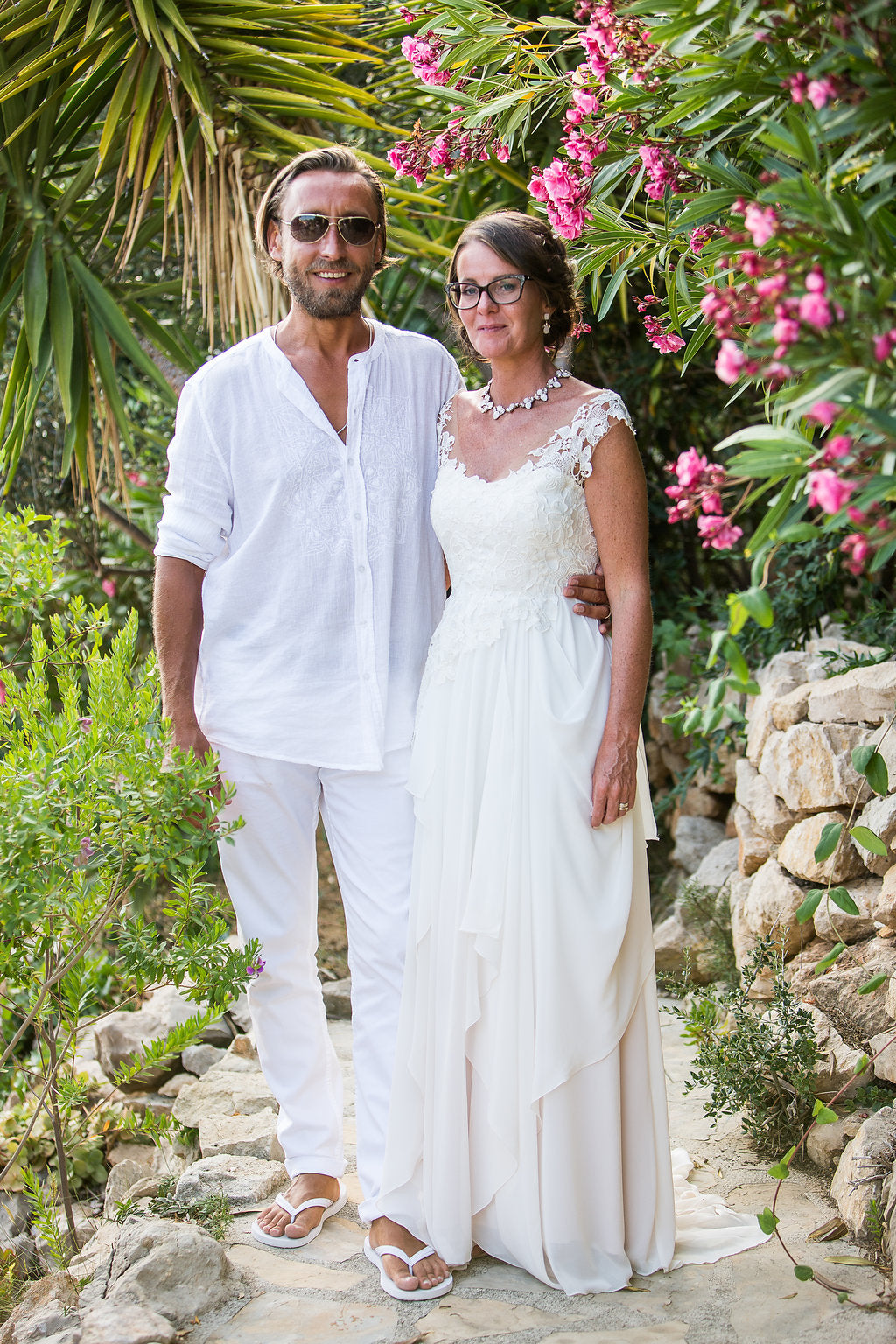 Shelley
We had the pleasure of making Shelley's wedding dress and her 3 bridesmaid dresses.
Shelley got married in beautiful Spain and the photos look amazing!
Review from Shelley Coming very soon...
Review from the Mother of the Bride:
"I just wanted to thank you so much for making my daughter look the loveliest bride I have ever seen, she looked absolutely stunning in her dress. Also the bridesmaids and my adorable little flower girl, Alice. What an absolutely spectacular day that you played such a big part in. Thank you so much xx"
Photography by Kat Jones