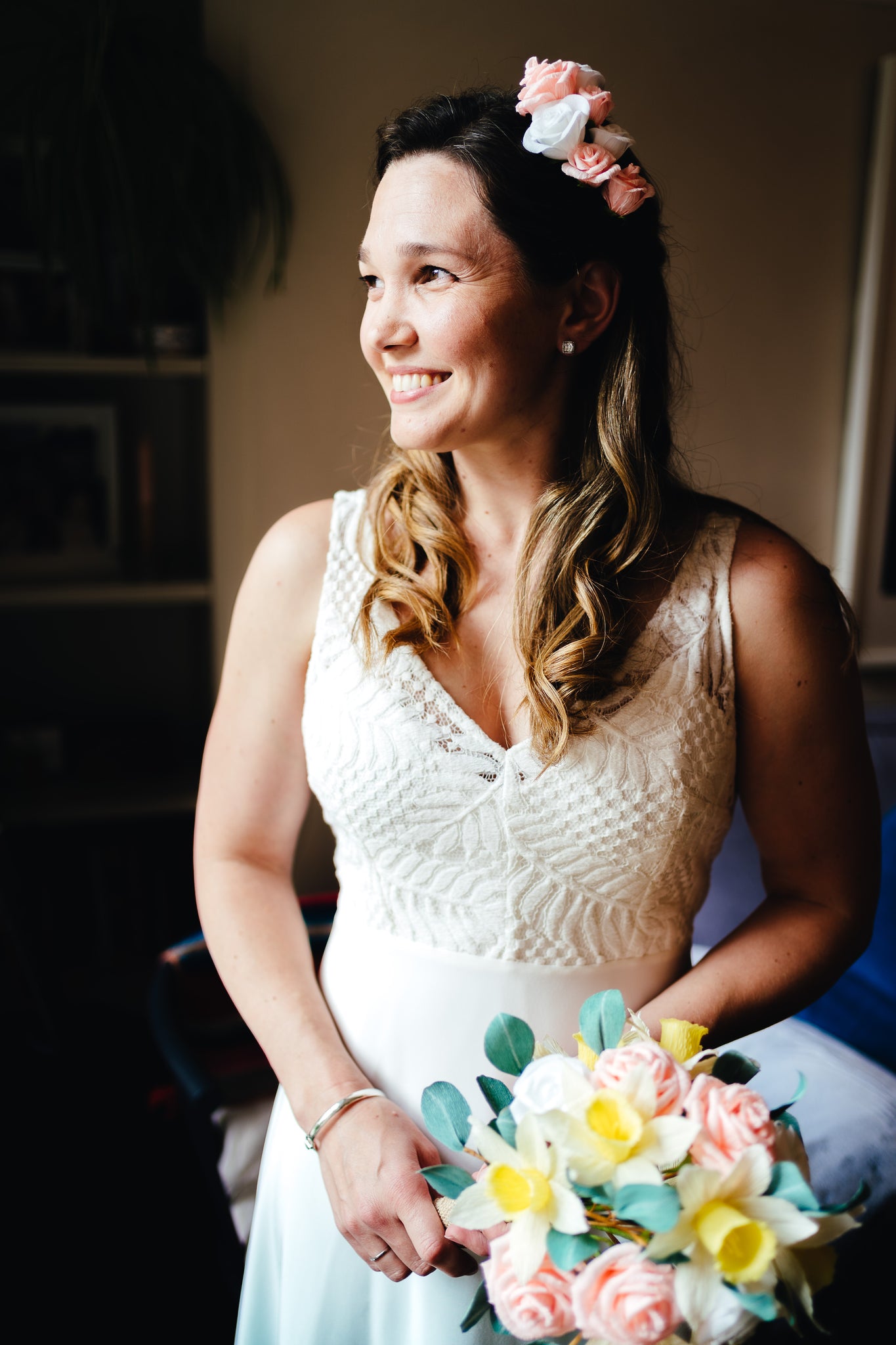 Anne-Marie
Beautiful Anne-Marie picked our Pumpkin dress with custom jungle lace. She looks stunning with our swampy green dip dye! 
Review
"I am so so so happy that I came across Lucy and her amazing dresses! I loved all the wonderful colours and designs and Lucy and her team were super helpful and enthusiastic about helping me create what was the perfect dress for me. They made me feel super happy and comfortable and gave the best advice.
The end result was a dress that was dip dyed to match my engagement ring, altered to be breastfeeding friendly and the perfect length for being able to chase after a toddler. All whilst making me feel super special and being the most comfortable dress I've ever worn.
I cannot thank Lucy enough and if you're looking for a fun, awesome and unique dress and experience then definitely head her way :)"
Photography by Harriet Bird photography