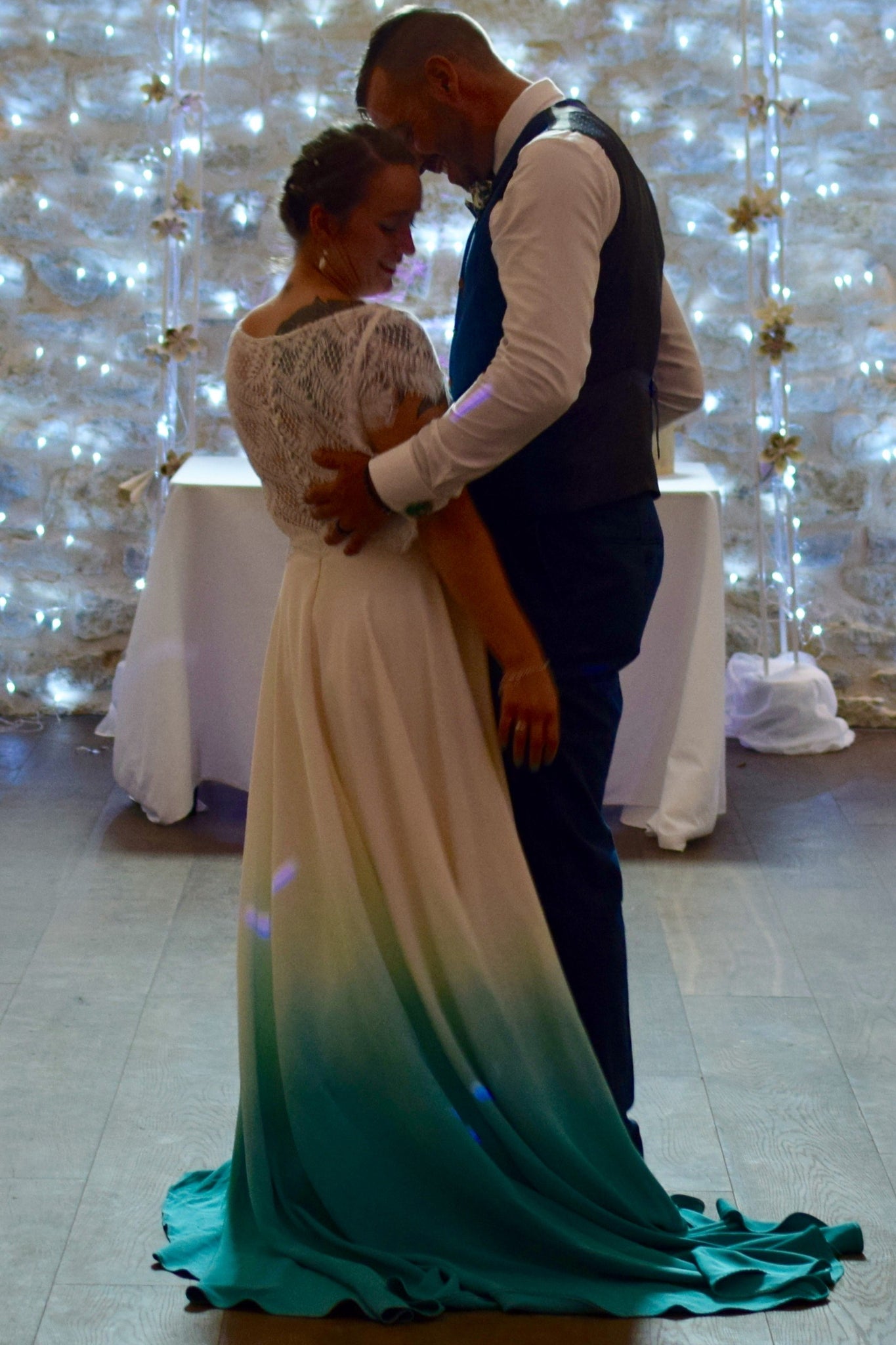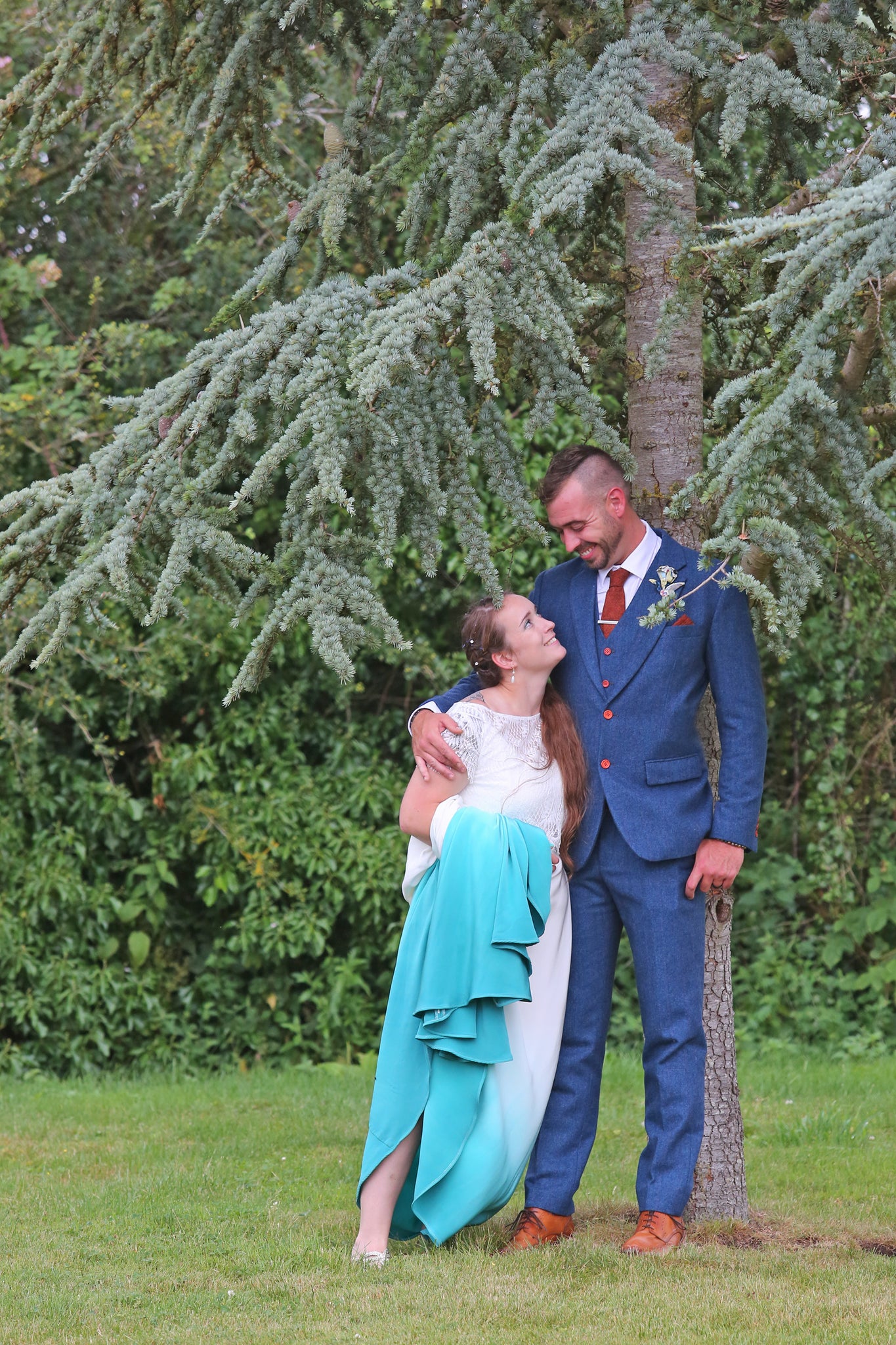 Cleo
Beautiful Cleo picked our Pulp Fiction dress with our tropicana lace top in a bright marine dip dye. 
Review:
I couldn't have been more happier with my dress. I didnt want a standard white wedding dress as they could never reflect my personality. Lucy did an amazing job and was so helpful and accommodating with my requests. When I went to pick a dress and for my fittings I have never felt more comfortable and well looked after
If I could have Lucy make all my clothes, I would be ecstatic. She is more than talented.