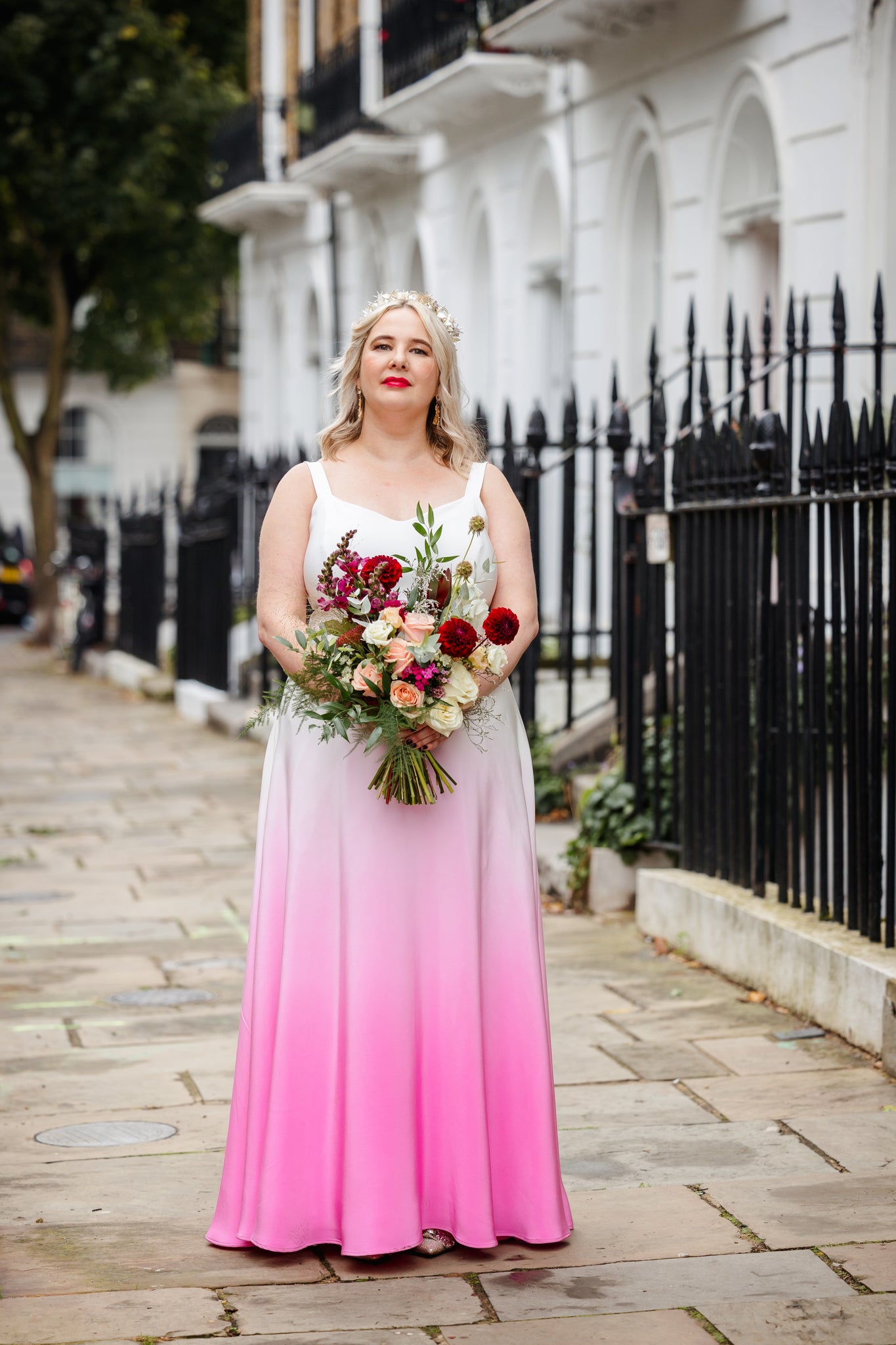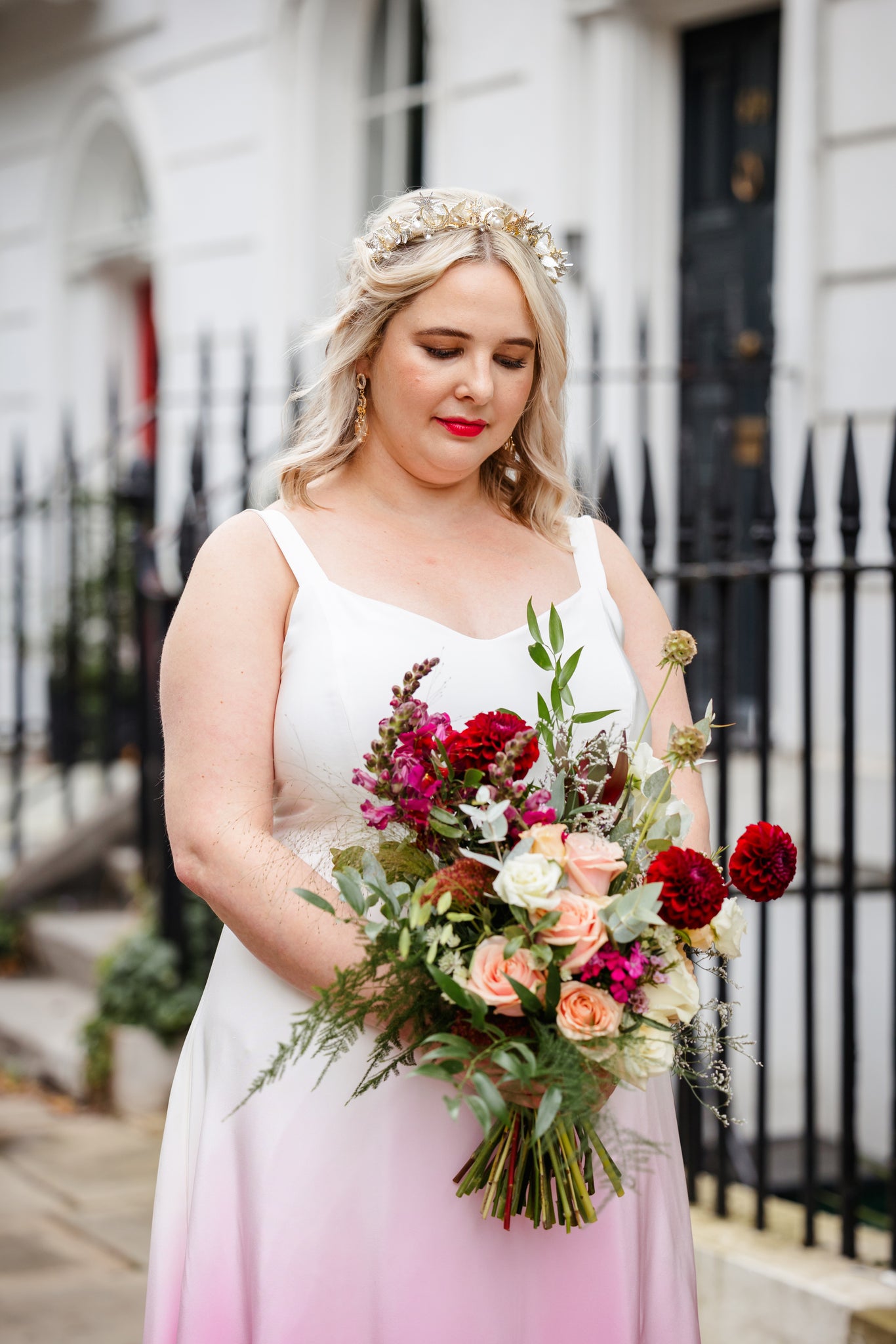 Dawn
Beautiful Dawn picked a custom version of our Pulp Fiction dress dip dyed hot pink!
Her wedding photos look bloody stunning!
REVIEW

"We wanted a relaxed vibe for our wedding and I'd toyed with the idea of wearing something non-traditional to reflect this. I'd tried on a couple of things (all white) at other bridal boutiques and although I had a few contenders, nothing felt quite right. When I walked into Lucy Can't Dance, it was like I was a kid in a sweet shop. I must have spent about 2 hours trying on various different combos (oh and there's a cute dog). I was stuck between the reverse dip dye grey Pulp Fiction and the pink, which I ultimately went for, with a few modifications. I could not have been happier during my appointment; Sally and Annie were so lovely. As a UK size 16 (ie size 20+ in most wedding boutiques) it was amazing to have so many things that could be pinned to my size and to never once feel like I didn't fit the bride model. All the following appointments with Lucy and the other Lucy were relaxed and everything was customised to exactly what I wanted.
I could not have imagined the wedding without the dress. We built the whole pink decor around the dip dye colour and everyone was blown away by the dress. I felt comfortable and happy in it, in a way that I couldn't have imagined when I started searching for a dress. Wish I could do it again and choose something else from Lucy's amazing shop."
Photography by Sarah Ann Wright.