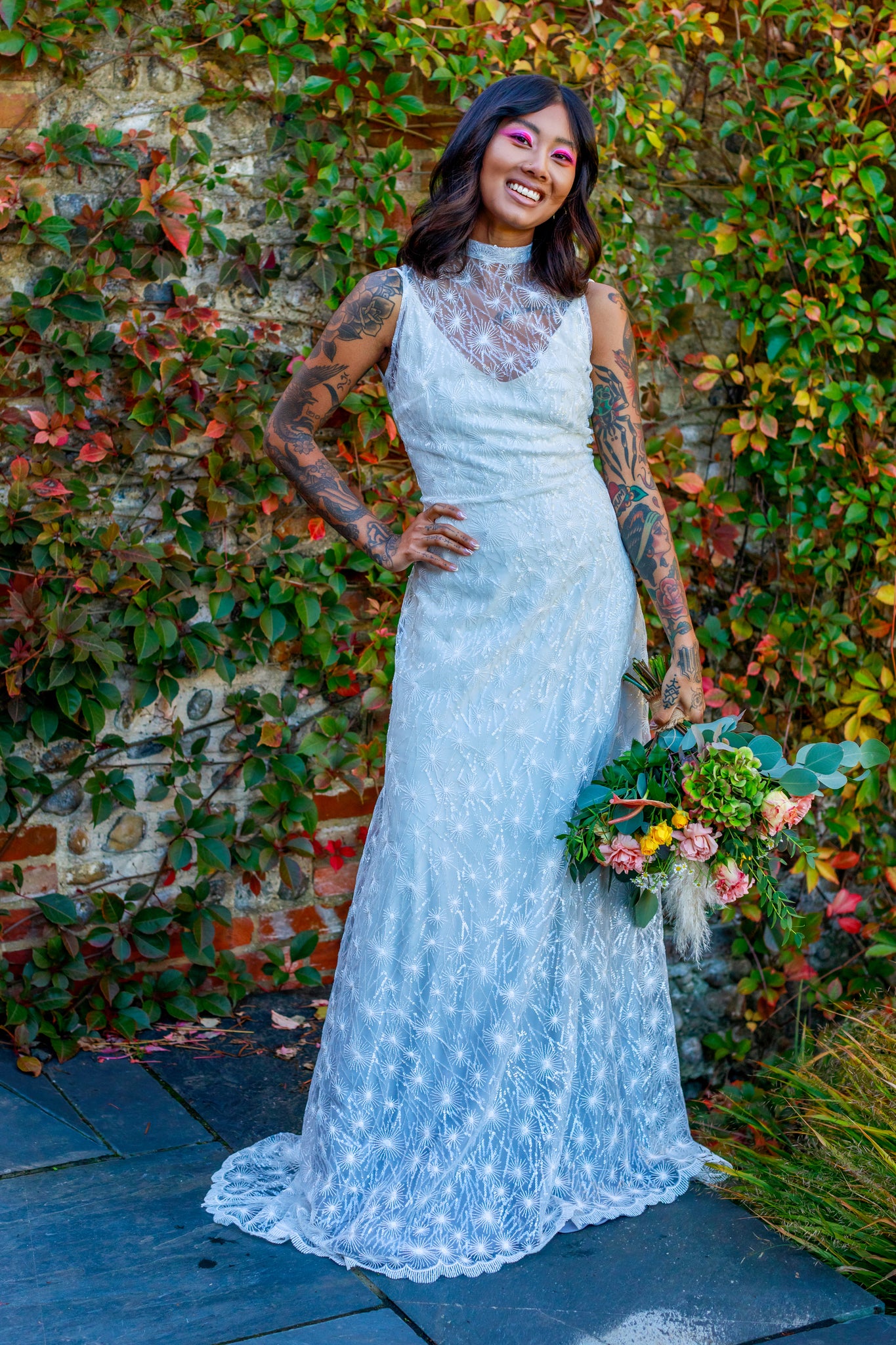 Glimmer size 14-16
Made from stunning firework effect lace that shimmers beautifully in the light, this high collar slip dress has a flattering A line silhouette that flatters all shapes and sizes. The back features a keyhole effect with silk button detailing. The delicate train has scalloped edging which gives the dress a lovely finish..
THIS PRICE JUST INCLUDES THE OVERLAY!!!
Under slips are sold separately. Standard coloured slips are £400 and silk dip dye slips are £500. Please email lucy@lucycantdance.com for more information.
RRP £1500
Sale price £500
Measurements 
            Waist 88cm
            Bust 101cm
            Hips 110cm
            Waist To Floor 118cm
Condition used good condition 
This dress is non-refundable so please check the sizing before you buy including your bust, waist and hip measurement. We have diligently sized each individual dress and cannot be held liable for inaccurate measurements taken on your part. We can offer alterations for a fee, Alternatively you can source a local seamstress.