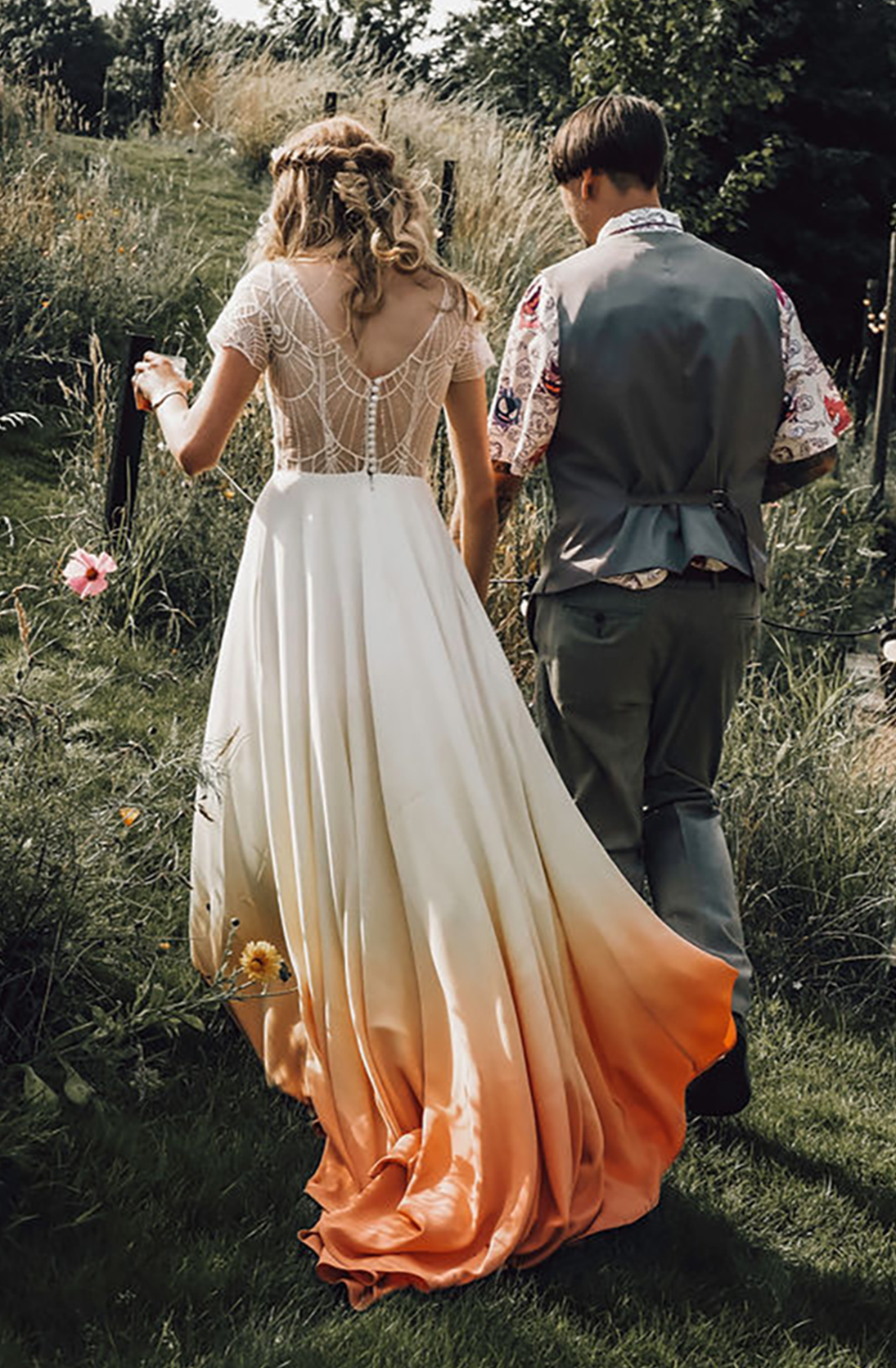 Izzie
Lovely Izzie picked our Venus Rock dress with the Tequila sunrise dip dye. Her photos are stunning! We can't wait to see more! 
Review
I first saw Lucy Can't Dance advertised on Instagram a few months before I got engaged and had already decided I wanted a dip dyed dress when I got married. So when my partner popped the question I got straight on to emailing Lucy. 
I booked in for an appointment and the dress selection did not disappoint. The girls were all super helpful and I tried on lots of different dresses. I fell in love with the venus rock dress as soon as I tried it on. 
I had it made to measure and it fitted perfectly and was so comfortable. Pockets being an added bonus!! I highly recommend Lucy and her team.
Photography by 
Stacey Barrett  @moderntribephotography