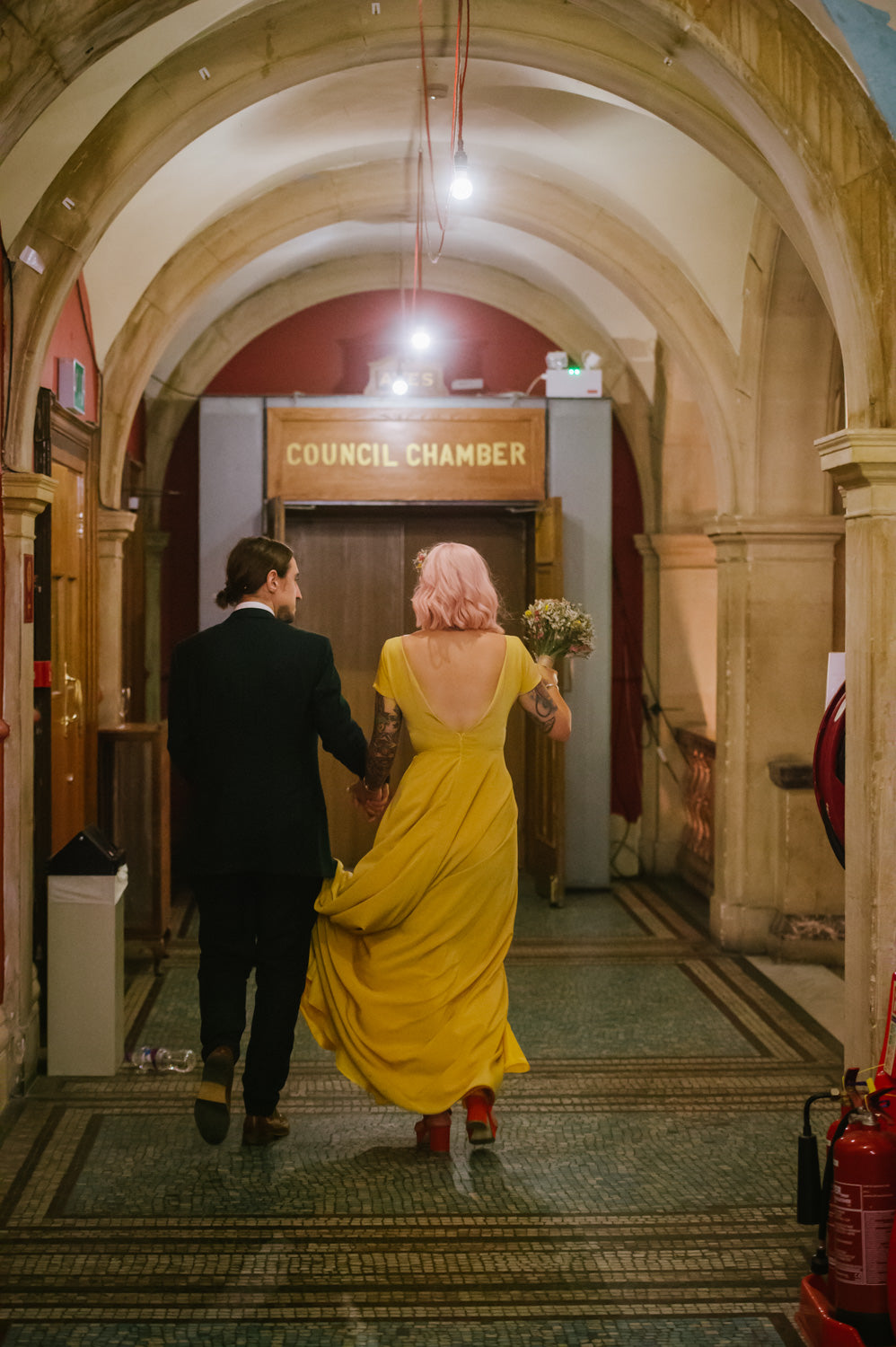 Jessie
We absolutely love Jessie's dress. She looks absolutely beautiful and that venue is stunning. 
Jessie had a mash up of a few of our designs. She picked our Deadshot dress with shorter sleeves and a high boat neck. She also wanted it in this stunning mustard colour. 
Review 
I went to Lucy Can't Dance on a recommendation from a friend and will be forever grateful! I chatted with Lucy about what I wanted, and after trying on different styles from her collection she came up with a bespoke design that couldn't have been more perfect. I didn't want a dress-maker that treated this as simply a job... I wanted to find someone that shared my enthusiasm and was genuinely excited to design and create my dress. Lucy was exactly that, and my dress turned out to be everything I wanted and more! The team at Lucy Can't Dance were all fantastic - super friendly, welcoming and so much fun. They are extremely talented and clearly have a passion for what they do. Sharing my dress journey with them was a truly positive experience and I can't thank them, or recommend them enough! 
Elevation Photography