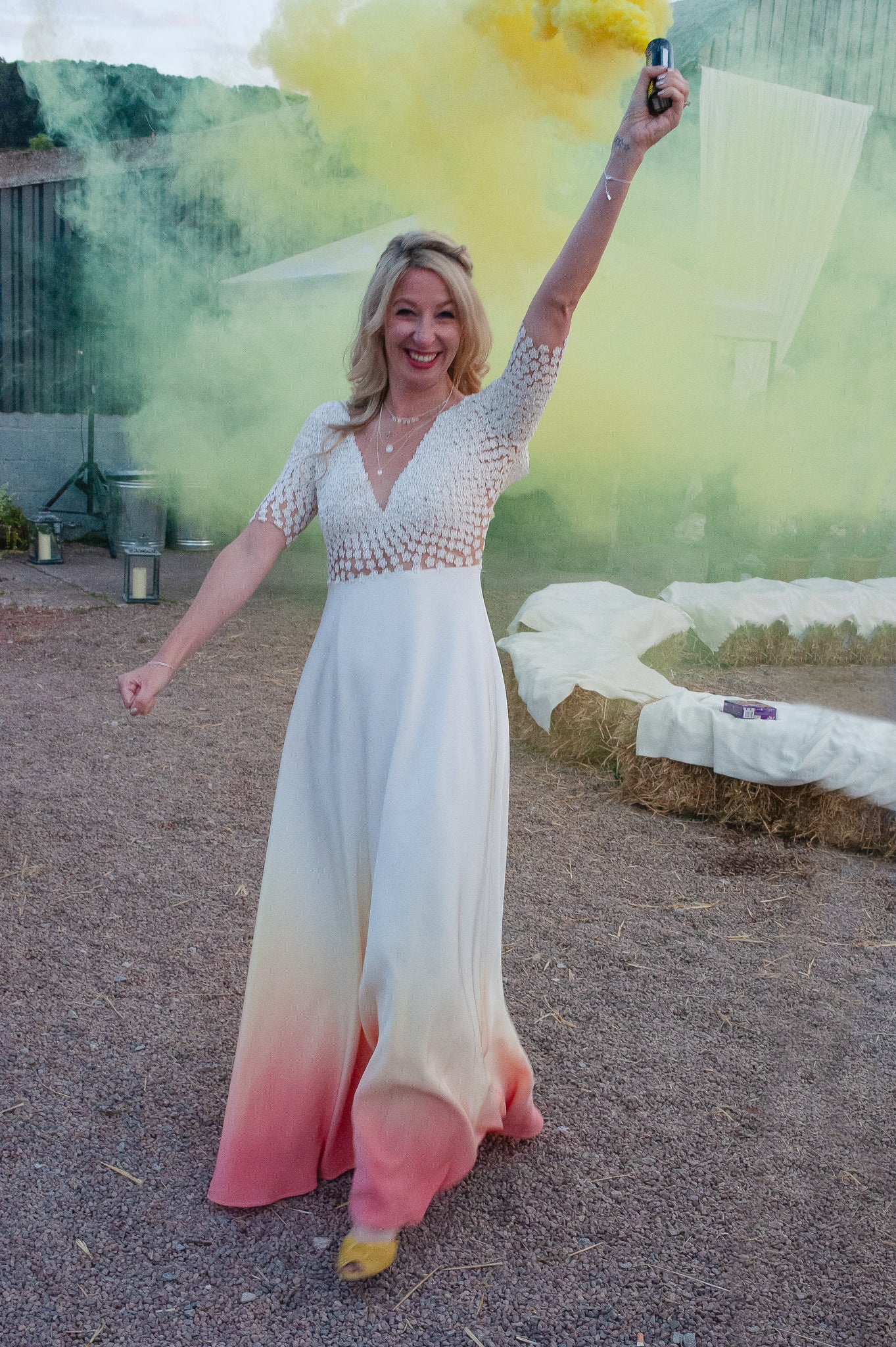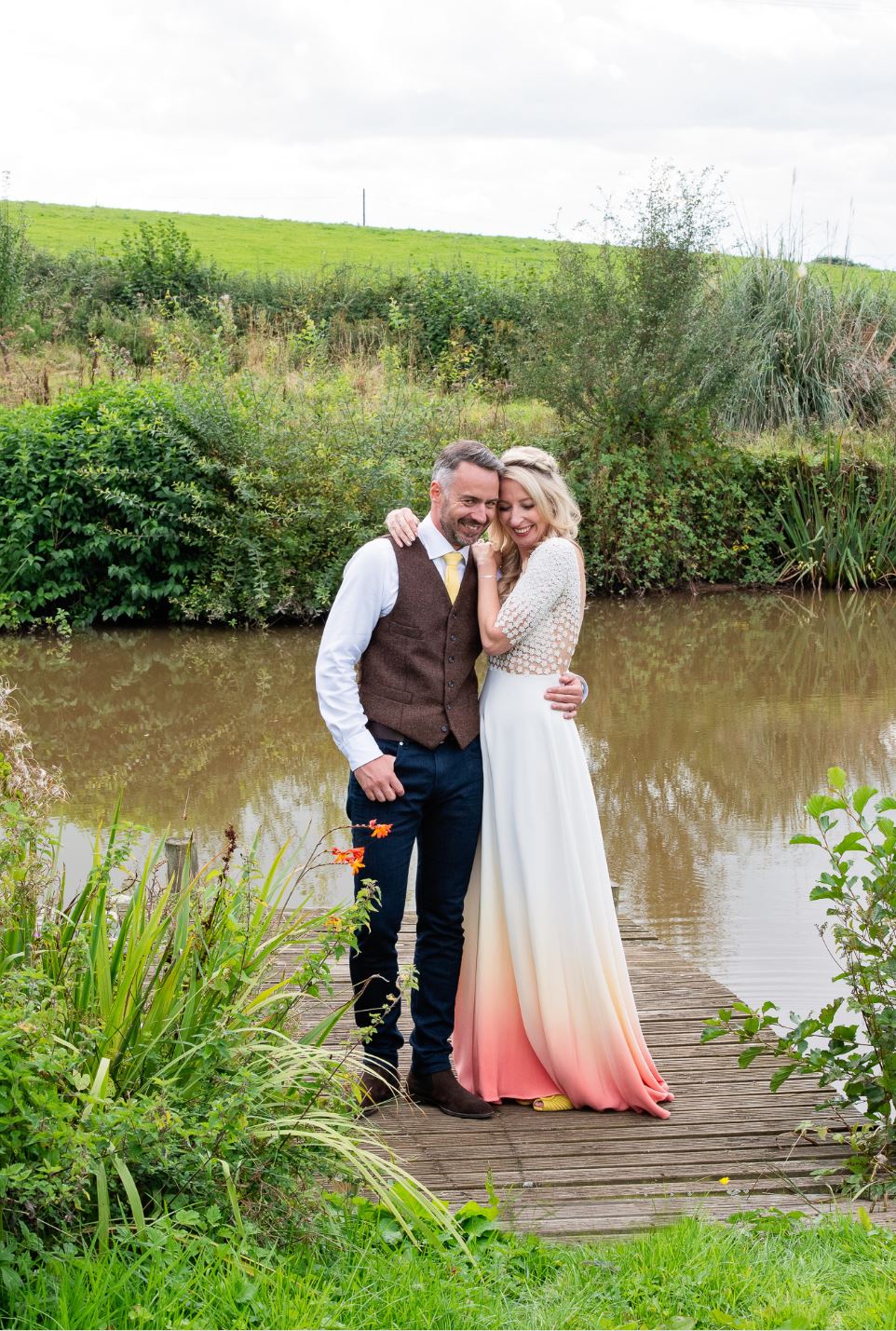 Lucy
Lucy picked our Heart of Glass dress with a few changes to suit her perfectly. We made a tequila sunrise silk dip dye skirt and added 3/4 length sleeves. She looks absolutely amazing!!!
Review: 
Like so many others who come across Lucy Can't Dance, I wanted something unique and non-traditional for my wedding dress.  To begin with, I didn't want a wedding dress at all and I actually found LCD by searching for wedding jumpsuits! 
The minute I stepped foot in the neon, shagpiled, 70s music oasis that is the LCD studio, I knew without a doubt that Lucy would make the exact dress I wanted.  The vibe was utterly bonkers, yet relaxed and comforting.  I had an entourage of Mum, Aunt and Sister and we were all made to feel so welcome. 
I tried on many dresses and decided that I wanted to combine elements of 2-3 different dresses, which didn't faze Lucy at all!  The great thing about Lucy's designs is that you can mix and match and customize so it's possible to have a totally unique dress that has never been made before.  
Over the next 6 months I lived up to the bride stereotype……adding sleeves, then shortening them to ¾ sleeves, deliberating over what colour dip dye to go with, switching from a high-low to full length.  None of it fazed Lucy and I was never made to feel that my indecision was anything other than normal and expected.  I also trusted Lucy 100% as she would say straight away if I suggested something that wouldn't work.
The dress of dreams was the result.  It was exactly what I'd dreamed up in my head and it fit like a glove.  It was perfect.  Although my Mum, Aunt and Sister had been at the initial consultation, I kept all of the changes a secret from everyone so my dress was a complete surprise to everyone on our wedding day.  I know everyone compliments the bride, but everyone was so dazzled by the dress and wanted to know the whole story behind it. 
Thank you, Lucy and the LCD team for your patience, dedication and talent.  I can't recommend you highly enough.
Lucy