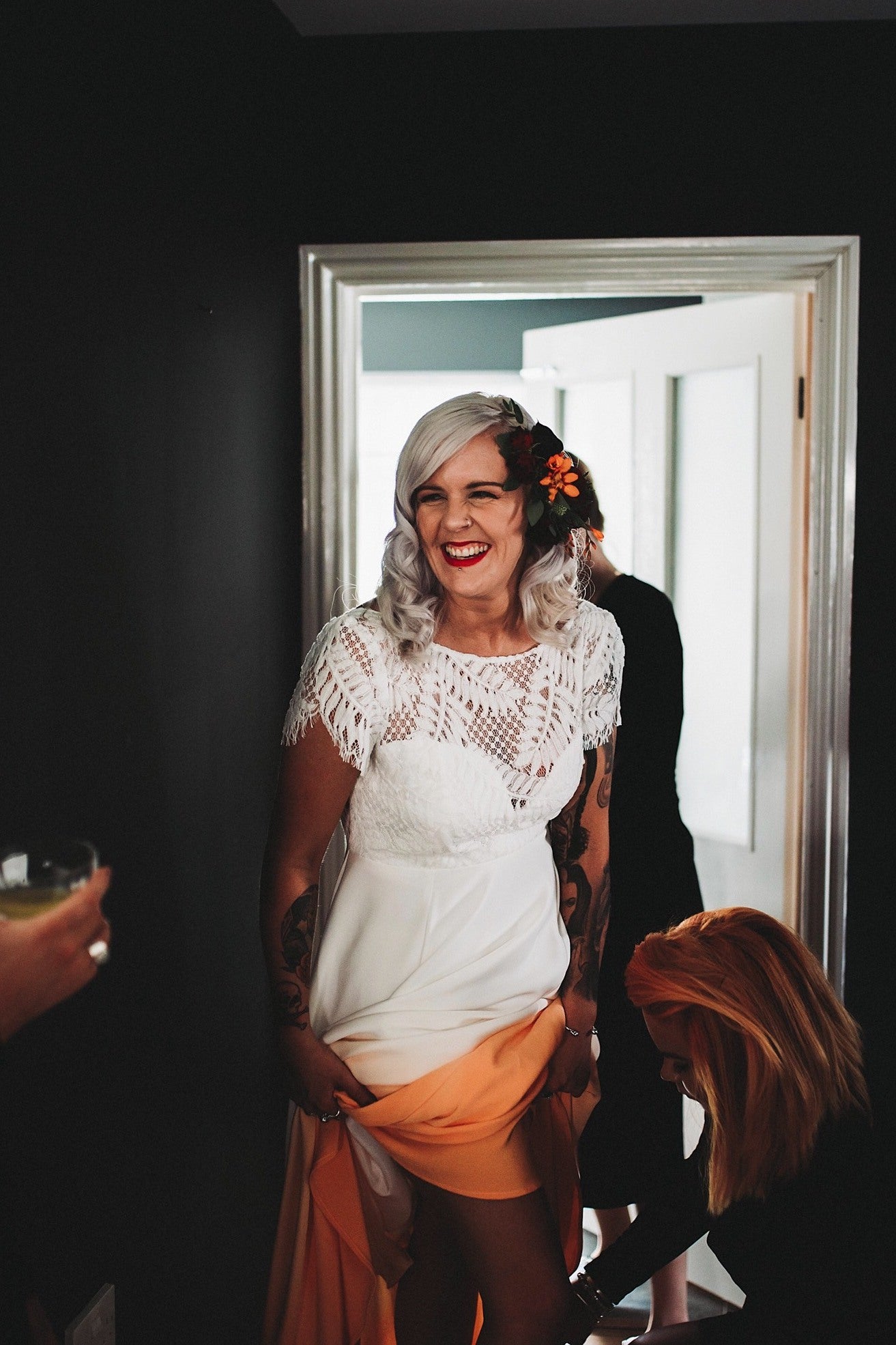 Carly
WOW! Now that's how you do an incredible Halloween Wedding!!! Carly's wedding looks so incredible!!! Carly picked our Ziggy Stardust dress in bright orange and a plunge neckline. We love her wedding! Her bridesmaids dressed in black look stunning. 
Review
Lucy, I can't thank you enough for my beautiful dress. I hadn't tried or looked at any other dresses. I saw the orange dip dyed Ziggy dress on Instagram and I immediately knew it was the right one for me.
It fit perfectly and was so comfortable to rock out in!
Oh and your studio is ace and was so worth travelling to.
Thank you THANK YOU!
Thanks for everything Lucy!
Carly 🎃