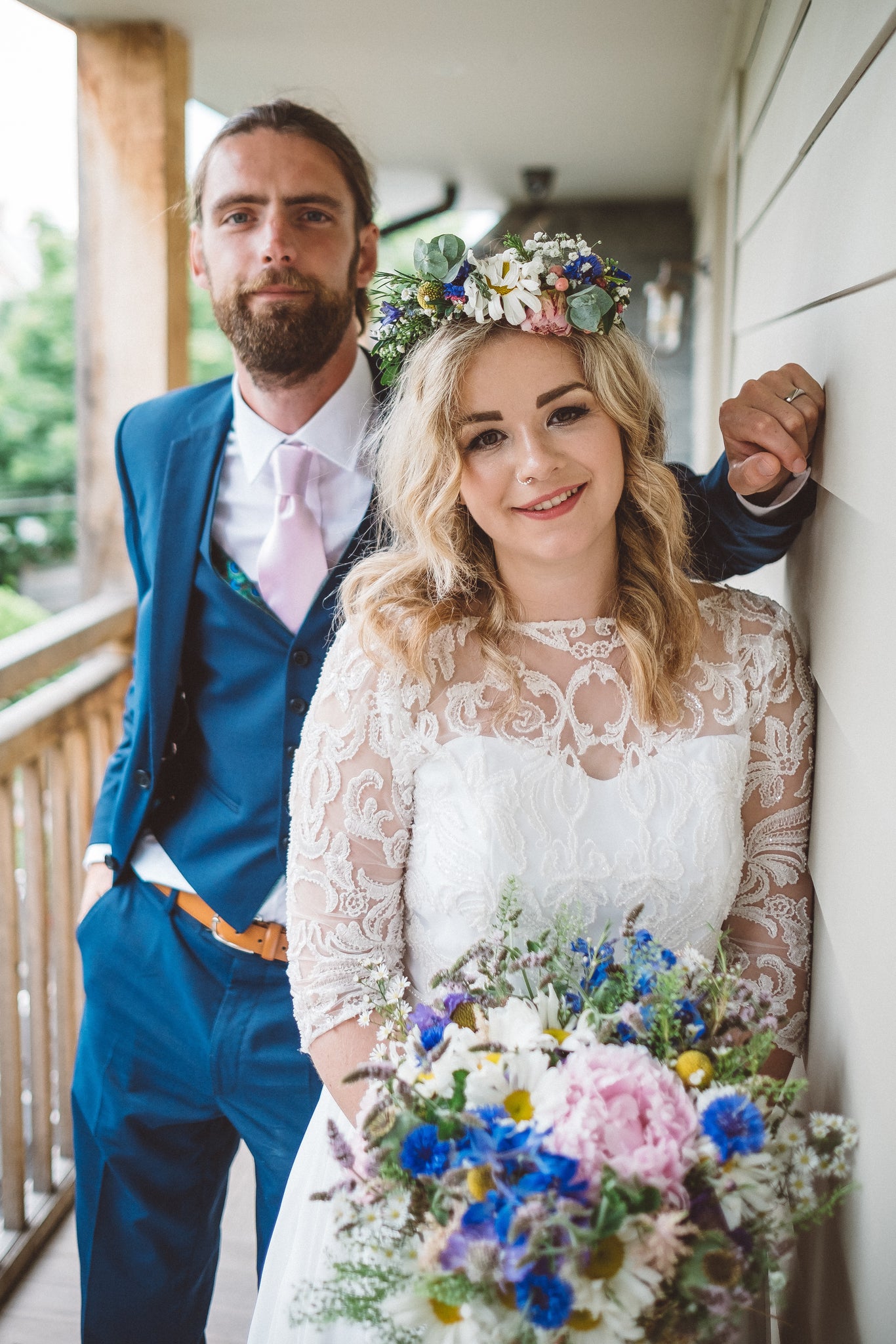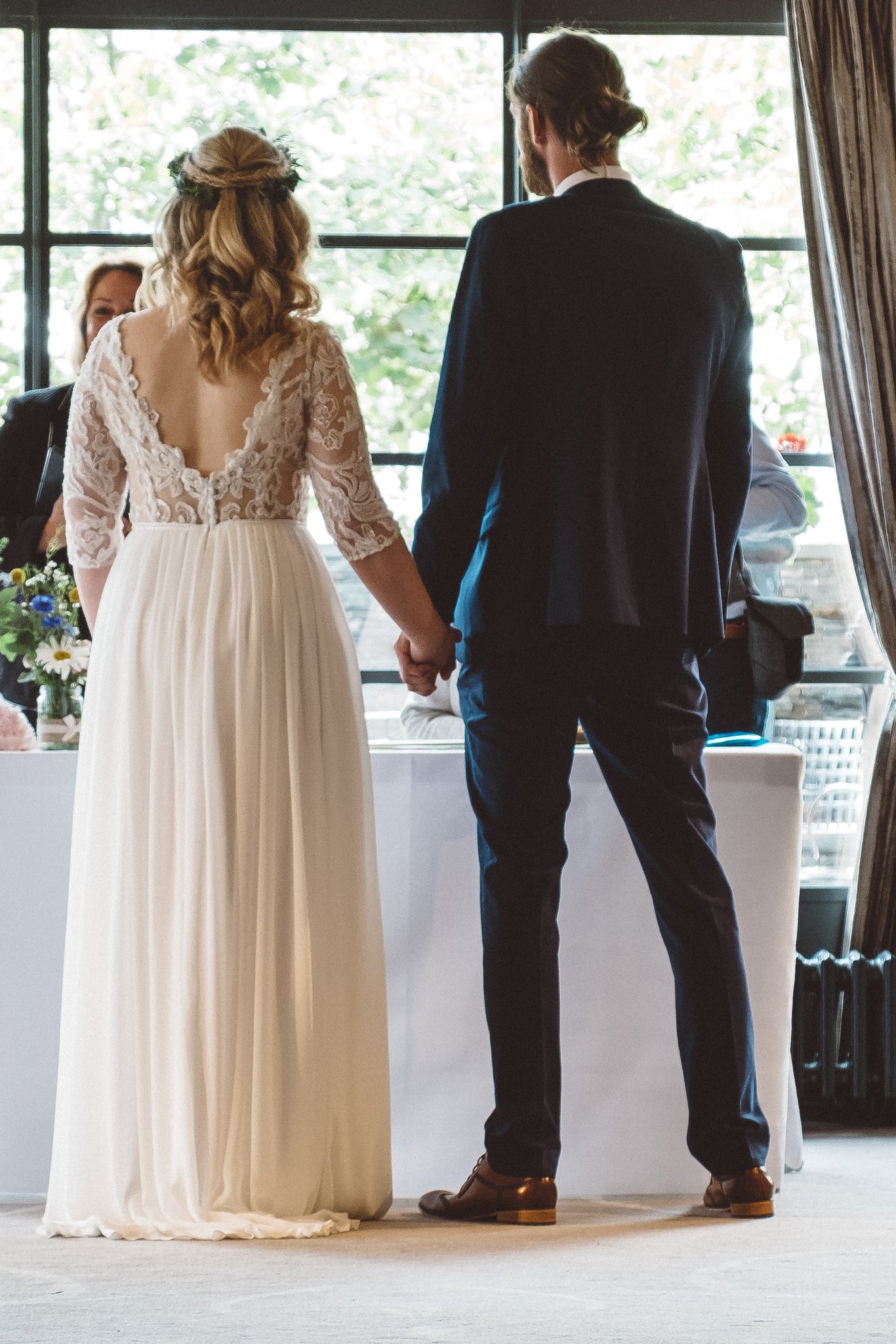 Holly
This was the biggest wedding we've ever done!!!
Holly's beautiful wedding dress, Holly's wild flower crown, 4 adult bridesmaids, 3 little bridesmaids and 1 very cute flower girl. I had such a lovely time getting to know Holly during our design process. So much that i got invited to the wedding :D. It was an absolute pleasure going to Holly's wedding and seeing the dresses in action. She looks beautiful!!! 
Review
When I got engaged and was looking around for dresses I just couldn't find what I wanted in any shop or online. I knew I wanted lace, lots of lace. I had pinned so many beautiful boho dresses on Pinterest but nothing compared to them. (Little did I know what I would end up with would be a million times better)

Lucy was a friend of a friend and I saw her Facebook and her array of stunning, boho chic dresses and had to get in touch.

We sat down together and went through all my ideas and lucy went away and came back with everything I had wished for and more. She truly is a creative genius. On my wedding day, I wished I could wear my dress every day because it was just perfect.

Lucy also made my 8 bridesmaid dresses which were all so beautiful and she even dyed all the material to the exact colours i wanted!

Not only is lucy so creative, she is one of the nicest girls and I have truly made a great friend ( her and her partner even came to our wedding)

Thank you lucy, for everything.