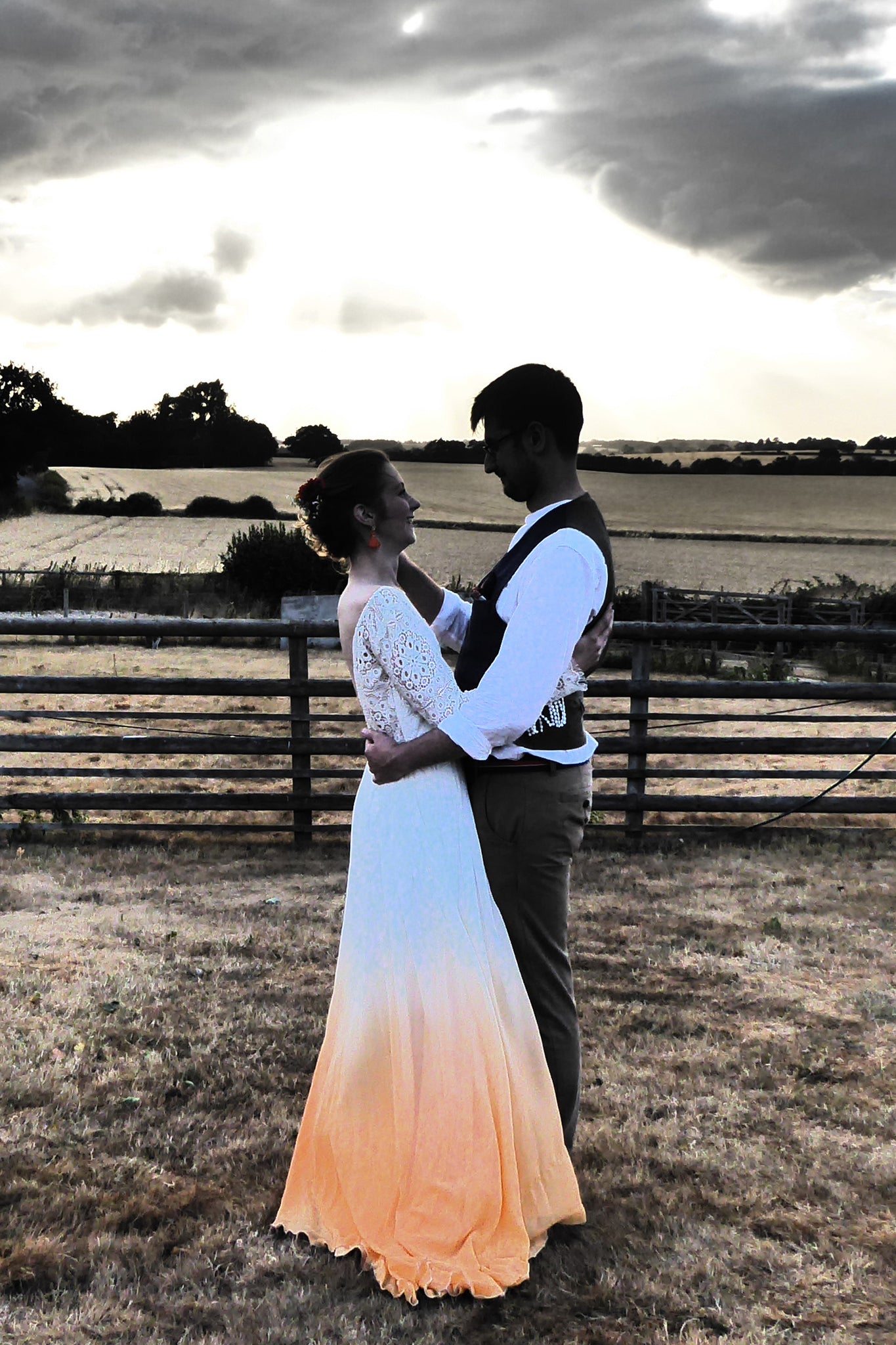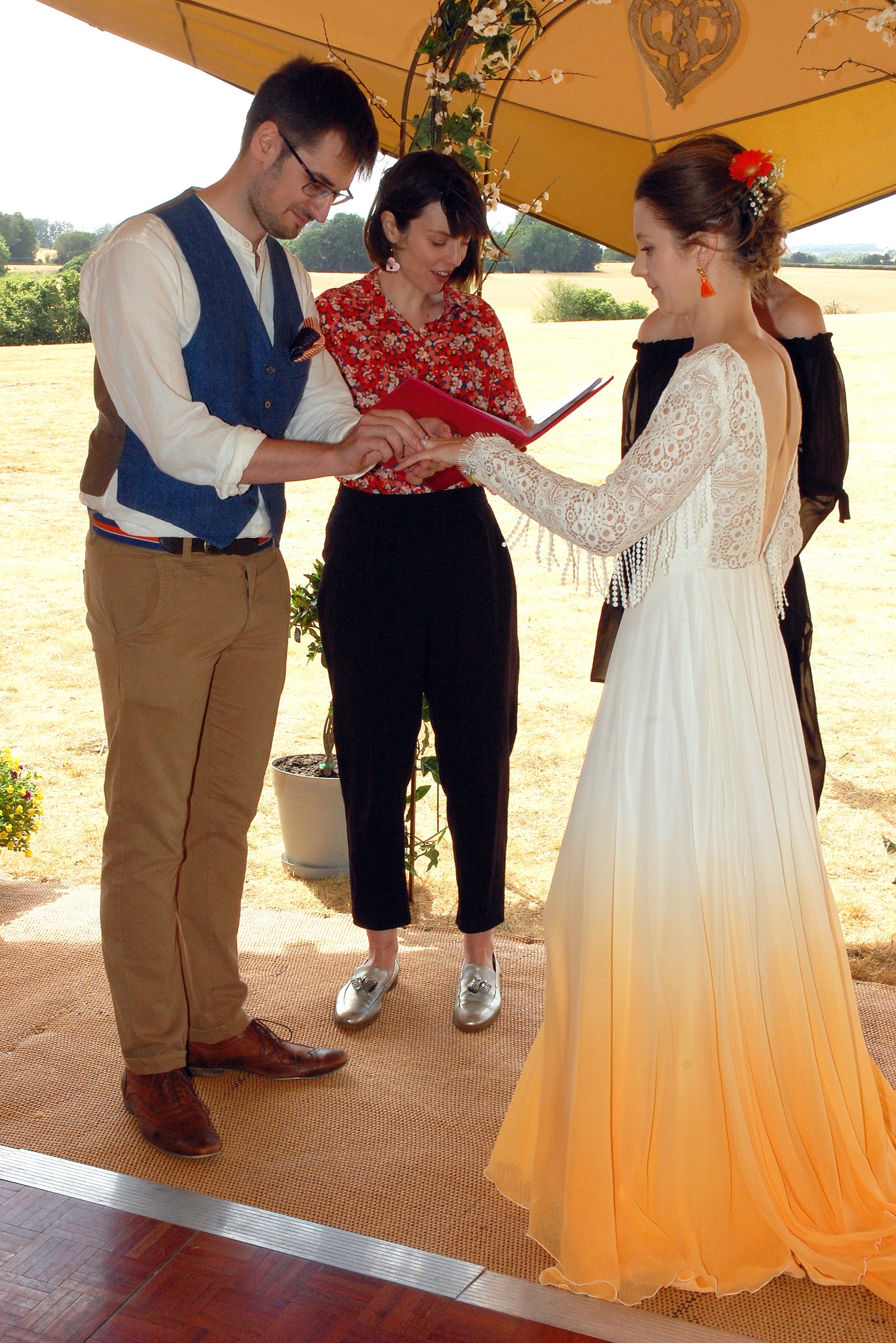 Rachel
Lovely Rachel decided on a orange dip dye London Calling dress. Her wedding looks like loads of fun (and extra points for sending me photos of dogs :D we do love seeing your furry friends at your big day)
Review
The thought of choosing a wedding dress was a daunting one for me and I had scarce ideas about what I wanted, but as soon as I saw Lucy's dresses on her website I was inspired! I started with the assumption that I'd try a million dresses in different studios before making my final choice, but I was so blown away by Lucy's designs that hers were the first and only ones I tried. After visiting Lucy's studio and trying on her amazing dresses, nothing else even came close.
Lucy was really easy to communicate with throughout the whole process, and everything happened exactly how and when she said it would from the beginning. You can choose just how you want your dress to look, the dresses are custom made so every detail can be tweaked as required.
My dress ended up being even more perfect than I could have imagined. Everyone was complimenting me throughout my wedding day, and still afterwards! It's so nice to hear people tell you that your dress "is so you" and I'm so grateful to Lucy for creating her unique designs that give brides the chance to really be themselves on such a special day. My dress gave me the freedom to dance like a crazy person, climb on hay bale towers, roll around in the grass, and *attempt* yoga inversions while being pulled across a field on a wooden board attached to a quadbike :D
Best,
Rachel 
P.S. We did have a doggy guest too. Sally the border collie! As well as alpacas and emus and a variety of other farm animals.