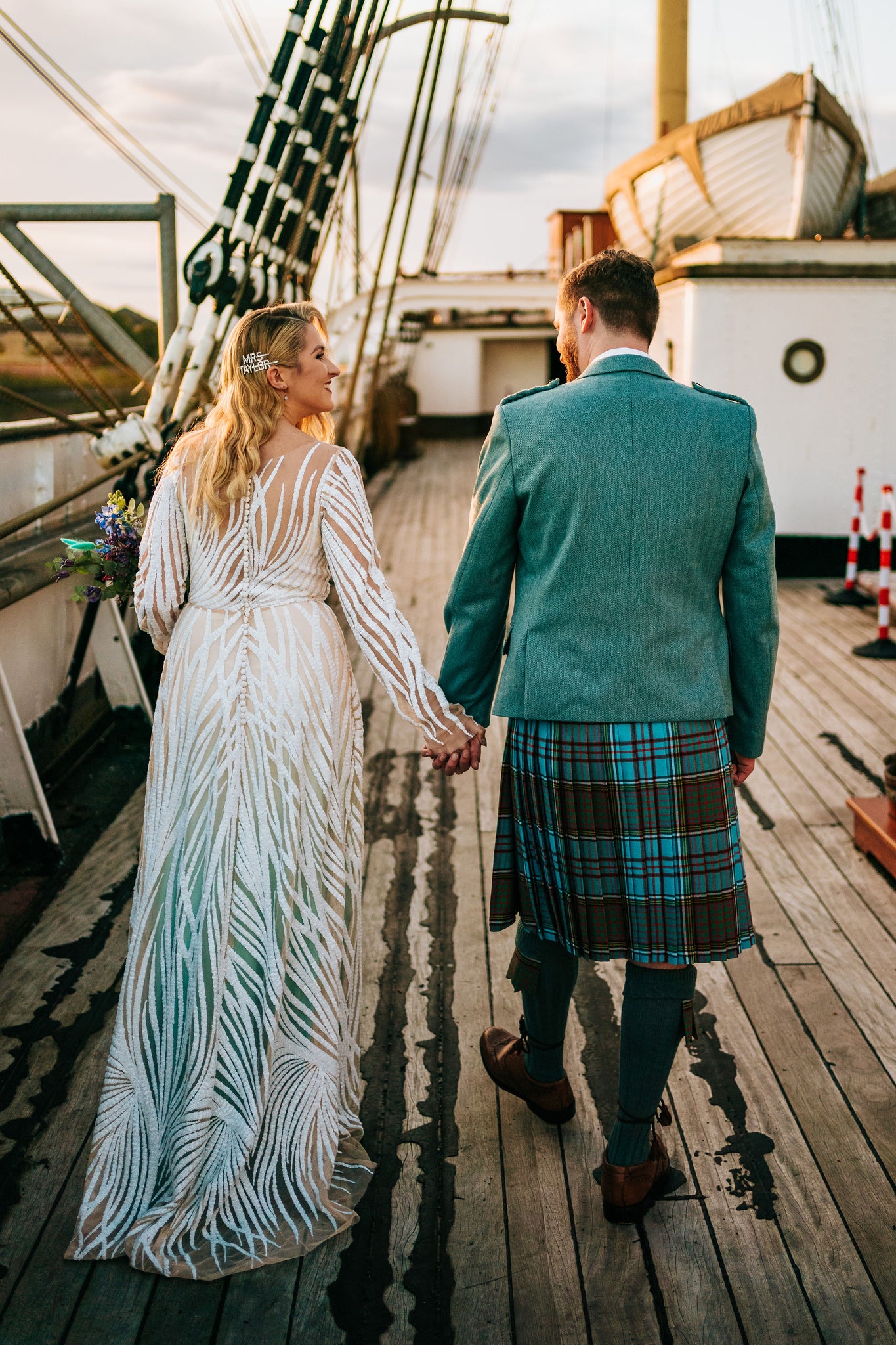 Rachel
Beautiful Rachel picked our Cosmic Jive dress with the swampy green dip dye! Her two weddings look absolutely STUNNING!!! just look at those SHOES!!!! 
Review
I'm so glad the dreaded Instagram algorithm put Lucy Can't Dance into my feed (well before my husband and I were even engaged…) so that I would find the absolute perfect place to get my wedding dress! We were one of the unfortunate couples due to get married in the summer of 2020, so I was unable to travel from Scotland for a second fitting/to collect my dress from the fabulous studio. I needn't have worried however as she arrived carefully packaged and absolutely perfect. In a way, I'm glad our original wedding plans got scrapped due to covid, as in 2020 we had a tiny 16 person wedding and in 2021 we finally had our big celebration - and I wore my dress for both! Lucy isn't lying when she says you can eat and dance in her dresses - I did plenty…
Thank you so much Lucy and the team for making my teal and sequin dreams come true! 
Photography by Ross Alexander