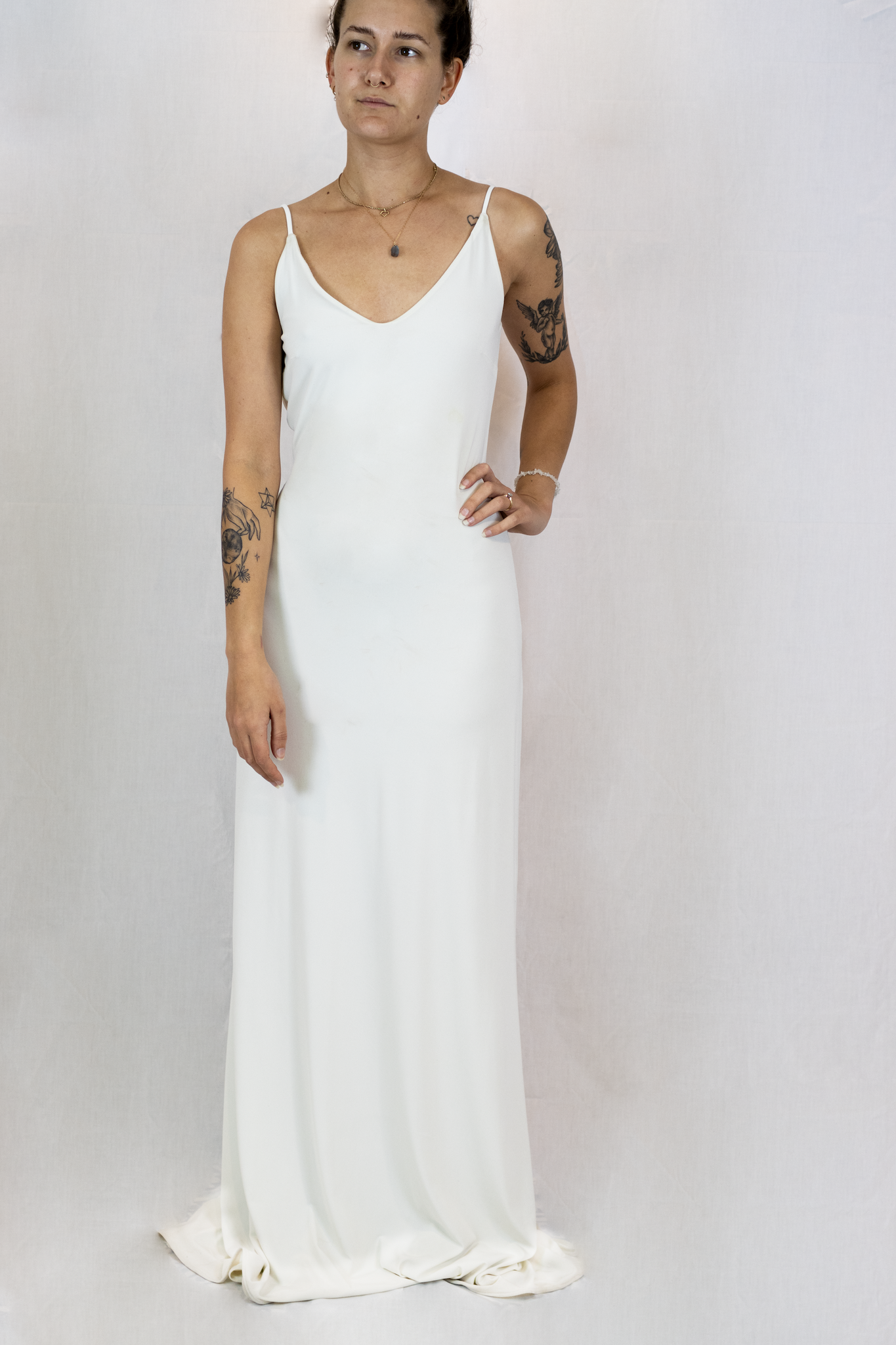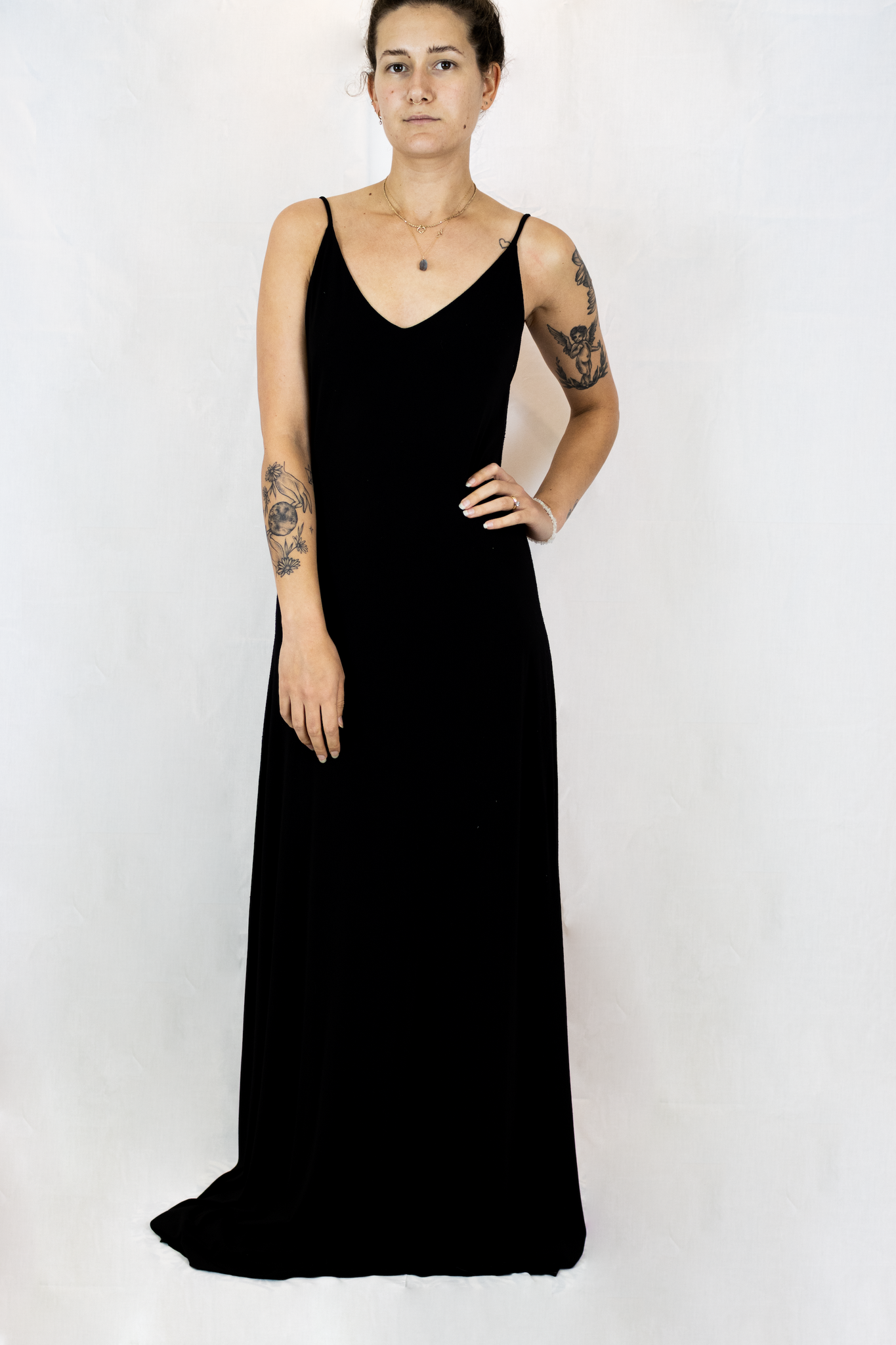 Standard Slip
Our Standard jersey slips are the perfect underlay for our lace dresses.
These are full block coloured slips which come in a HUGE range of colours.
The colours we have in our studio are: Ivory, Nude, Gold, Silver, Yellow, baby pink, black, baby blue, dark grey, emerald green, teal, lilac & champagne. 
We can also source so many other colours so please do Let us know.
We can also change strap width and back height to ensure they cover any bra.
Once you order a slip we will email you to confirm your bust, waist & hip measurement so we can make you the perfect size. We can then discuss all the colour options and ensure you get the perfect shade for your wedding! 
We also have a dip dye silk option!