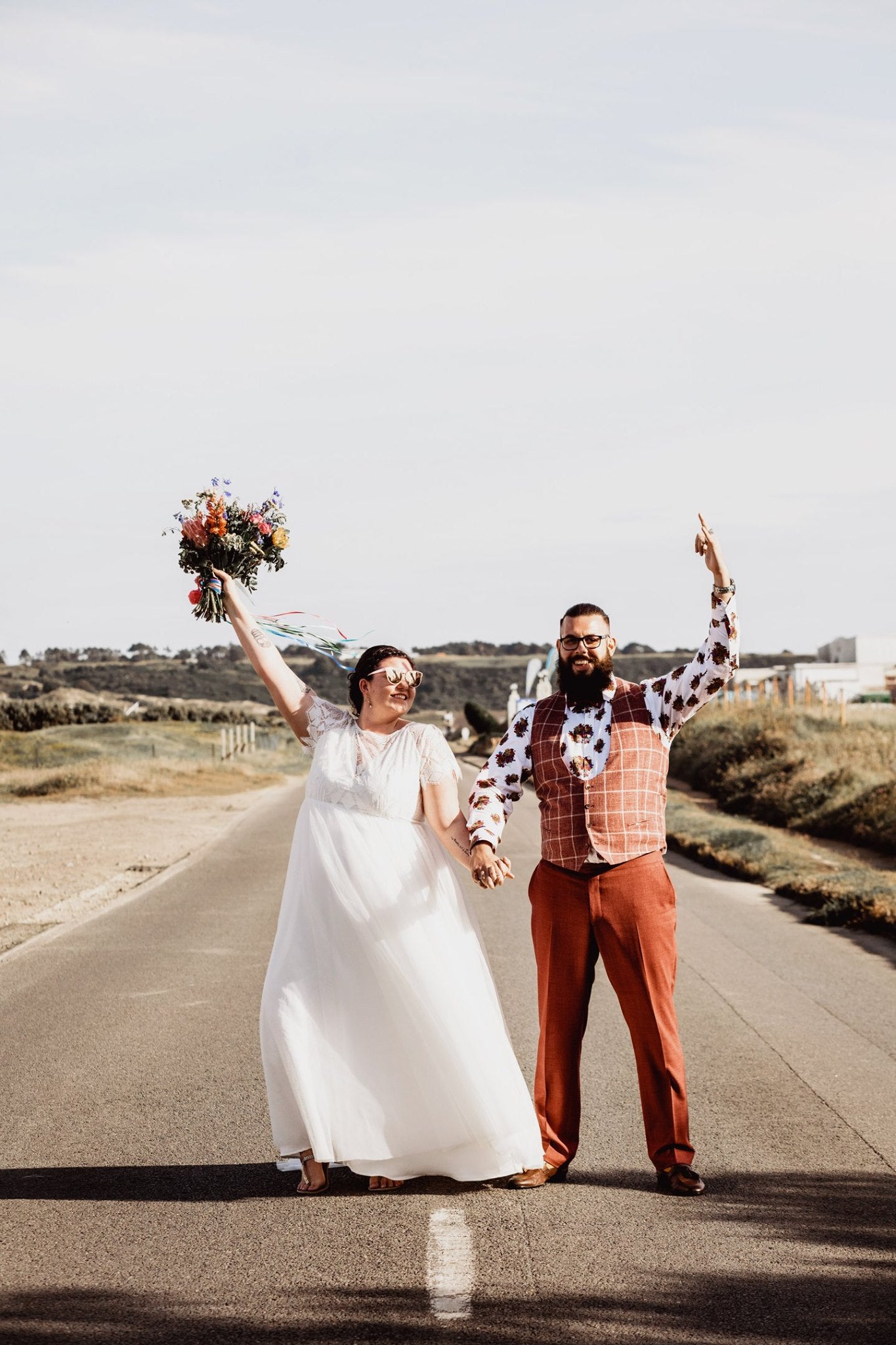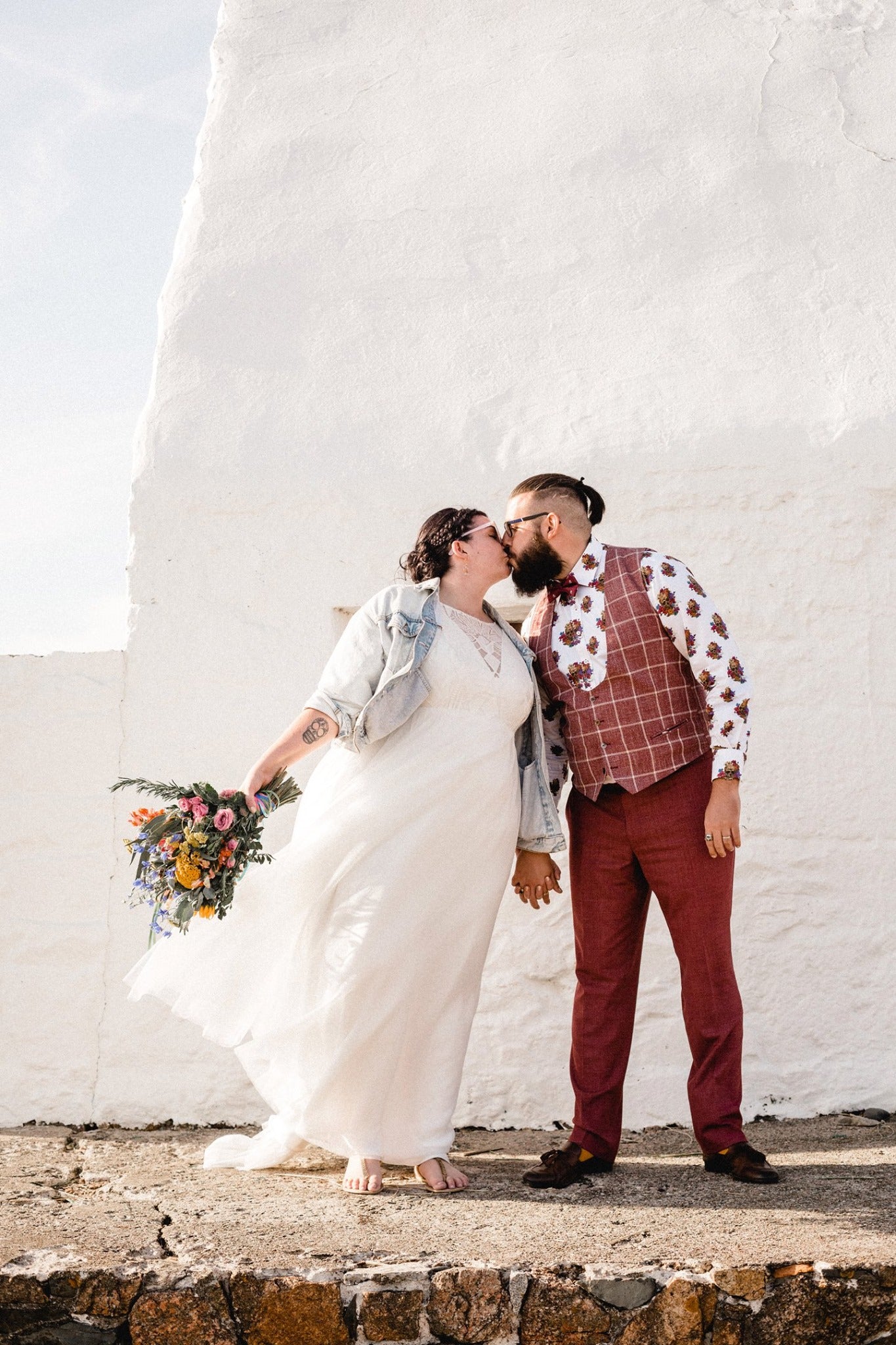 Tiffany
Beautiful Tiffany wore our Dark Matter dress. She looks absolutely amazing and her wedding looks so fun!!
Review: 
I'd seen Lucy Can't Dance on Facebook after visiting a bridal boutique in Jersey and finding what I thought was the best dress I could get - it was very bridal, very traditional. There aren't many options in Jersey for alternative bridal wear, there aren't many options for plus size either, so my options on my home island were quite limited, so I booked in after some gentle encouragement from my mum, and gathered up the bridal party to go and visit Lucy. I immediately fell in love with the studio, the vibe is perfect, relaxed - not the usual white and pink everywhere of other bridal shops (and extra brownie points for having niknaks of my personal God - David Bowie everywhere too). Lucy was the first person I'd come across who made me feel like my size didn't matter. I am plus size, and I was quite used to hearing by now 'not that rack, those dresses won't fit you'. When I tried on Dark Matter, I fell in love. I didn't know it was possible to fall in love with a bit of fabric - but this dress made me love my body. I realised that my wedding dress - something I had felt quite anxious about buying and was always a bit of a niggling nervous thought as soon as I got engaged - was probably the most important part of me, it's not just a dress - your wedding dress is a chance to embrace your body. I felt the years of self-consciousness melt away as I looked in the mirror. 
Nothing was ever too much for Lucy, and when we had to schedule fittings and collection around flights, trains and very specific

weekends

, it was amazing to know that I didn't have to worry about my dress whilst flying around sorting out catering, cakes, venue etc. The comments I had on my dress were amazing. And on the day itself, the dress bore the brunt of my rock and roll wedding - it was caked in beer and mud by the end of the night, so not just pretty, but party proof too! The LCD team are truly very talented, and are a breath of fresh air in bridal wear. Thank you for making what I assumed was going to be a daunting experience an extremely happy one!